---
Check out our FREE Classified Ad sites!
Belly-Mounted Blade For Compact Tractors
FARM SHOW Magazine
» Belly-Mounted Blade For Compact Tractors



Belly-Mounted Blade For Compact Tractors

If you own a compact utility tractor, you'll be interested in this new hydraulic-operated, belly-mount grader that's designed to attach to 2 or 4-WD tractors with 45 hp or less.
The blade measures 6 ft. wide by 7 in. high and attaches and detaches with two bolts. A 5-spool valve operates it.
"It allows you to grade roads too small or inconvenient for conventional graders on bigger tractors," says inventor Randy Leith, Howard, S. Dak. "As far as I know it could be the first hydraulic grader blade designed for tractors under 45 hp The blade performs the same functions as a full-sized maintainer. It angles, tilts, raises, pitch heel/toe and side shifts left or right 8 in. from center."
Leith started working on the mini-maintainer 6 years ago when he was working on road construction. "I got the idea because I have a small acreage and thought there should be a way to use a blade on a small utility tractor just like we use on road construction.
"I used it last summer to grade a lot of driveways in and out of town, and on acreages and farms. I also used the blade to grade a -mile of township road and to do new home construction landscaping where it worked to near perfection. I've also used the blade to remove snow from 10 driveways and two businesses.
"People have asked me why the blade isn't taller. I tell them it's the curvature of the blade that is key to rolling the material out ahead."
The tractor needs a minimum of 14 in. of clearance underneath and a minimum of 34 in. between the front and rear tires. The tractor needs to have a hydraulic pump and one available port in and out.
An optional 3-pt. mounted ripper attachment is available. "The ripper works great for breaking up and loosening compacted areas such as driveways, black dirt, gardens, sod, and so forth.
"The whole unit, except for the mounting brackets, can be removed by taking out three pins and disconnecting the hydraulic lines with the quick disconnects that are supplied with the unit," says Leith.
The blade sells for about $5,000; the ripper for less than $500.
Contact: FARM SHOW Followup, Randy Leith, 117 N. Arthur, Apt. 10, Howard, S. Dak. 57349 (ph 605 933-0447; minimaintainer@alliancecom.net; www.minimaintainer.com).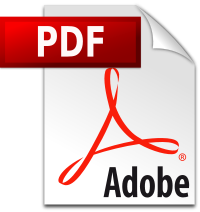 Click here to download page story appeared in.
| | |
| --- | --- |
| | 2010 - Volume #34, Issue #2 |