---
Check out our FREE Classified Ad sites!
Rubber Cutting Edge For Loader Buckets
FARM SHOW Magazine
» Rubber Cutting Edge For Loader Buckets



Rubber Cutting Edge For Loader Buckets

You can turn a loader bucket or blade into a giant squeegee using bolt-on rubber cutting edges. Marketed in the past to mining and waste management industries, rubber cutting edges will be equally userful at home pushing manure slurry or grain. The beveled piece of rubber on the cutting edges ensures a clean sweep and smooth pickup. Rubber cutting edges in two styles are available from SETCO Tire and Schuyler Rubber Co.
"We recommend 3 in. of rubber for skid steer buckets, 4 in. for small loaders and 5 in. for larger loaders," says Sharon Birdsong, SETCO. "We recently introduced a cutting edge with 9 in. of rubber for extra large payloaders."
The cutting edges are made from 100 percent natural rubber in one continuous piece. Pieces of rubber edge are then bonded to a metal blade that bolts beneath the cutting edge of the bucket. Rubber leveling pads are mounted to the rear of the bucket to ensure the bucket operates at the proper angle.
Depending on the width of the bucket, SETCO's rubber cutting edges may come in one or up to three pieces for ease of shipping. Edges may be custom designed to fit a specific loader or mounted with a universal slot bolt connection to fit a variety of buckets. Rubber cutting edges are available for nearly all skid steer loaders, backhoes and front-end loaders.
"Our cutting edges range in price from $81.28/ft. for the 3-in. thick rubber to $180/ft. for the 9-in. thick rubber," notes Birdsong.
Schuyler makes its cutting edges out of recycled tires. Each standard-sized cutting edge that is made diverts 16 truck tires from the landfill and saves 220 gal. of imported oil. Pieces are compressed onto steel rods and secured with flat bar retaining plates every 12 in.
Tire pieces for buckets vary from 4 3/8-in. by 9-in. with 2 in. of wear surface extending below the end plates to 10-in. by 18-in. with 6-in. for wear surface. An easy slide channel is secured over the top of the cutting edge. Plow bolts inserted into the channel can be adjusted to match the bucket edge bolt pattern.
"Our prices range from $75 to $154 per foot," says Anne Garcia, Schuyler Rubber.
Contact: FARM SHOW Followup, SETCO Solid Tire & Rim, P.O. Box 809, 1803 NW Seminole, Idabel, Okla. 74745 (ph 580 286-6531; toll free 800 634-2381; www.setcosolidtire.com) or Schuyler Rubber Co., 16901 Wood-Red Rd., Woodinville, Wash. 98072 (ph 425 488-2255; toll free 800 426-3917; www.rubbercuttingedge.com).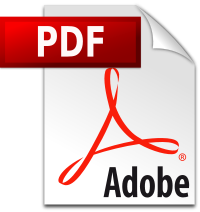 Click here to download page story appeared in.
| | |
| --- | --- |
| | 2010 - Volume #34, Issue #2 |