---
Check out our FREE Classified Ad sites!
Paddle Wheel Speeds Sprout Production
FARM SHOW Magazine
» Paddle Wheel Speeds Sprout Production



Paddle Wheel Speeds Sprout Production

Raising sprout-type fodder for livestock is a lot easier and more productive with this new fodder wheel that improves on the Australian stacked tray system. Inventor Roland Poirier offers a turnkey system built for easy maintenance and long life.
"The fodder wheel takes less labor and uses 1/5th the water of a flat tray system," says Poirier. "While every growing panel in a flat system requires its own hose and nozzle, ours has only two nozzles for 96 panels."
The fodder wheel takes up an average of just 12 ft. by 16 ft. and the flats are always at waist height for loading and unloading. The entire unit revolves only once in 30 min. and then stops in place for 2 hrs. before rotating again. As panels rotate past the nozzles, they are sprayed with nutrients and water.
The fodder wheel holds 96 separate 34 by 24-in. sections, each producing 50 lbs. of sprouts. All the parts are off the shelf and designed to last 20 to 25 years.
"The heavy-duty bearings should last 30 years in this use," says Poirier. "The platforms are made from plastic deck boards with a 50-year warranty, which is important in a high humidity situation like this."
Poirier says the fodder wheel system, as it is now set up, produces 16 flats (800 lbs.) of sprout fodder per day or 96 flats every six days. He has customers who are installing multiple units for larger herds. He says it can easily be downsized for smaller producers.
"A fodder wheel with all the bells and whistles, including an iPad with an application for virtual consulting, is priced at $23,300," says Poirier. "In full production, it will replace 30 acres of productive ground, and that includes everything grown above ground and the root system, too."
Though the fodder wheel was designed for dairy herd use, Poirier says other livestock producers are showing interest. A trial with egg layers found four-day-old sprouts to be ideal for chickens.
"The hens went nuts," says Poirier. "They produced eggs for longer periods with harder shells at the end of the production period than on their standard diet. The egg yolk was also more yellow. Sprout fodder resulted in eggs that are everything the consumer wants."
You can see videos of the NutraFX Nutra-Culture Fodder Wheel at www.farmshow.com.
Contact: FARM SHOW Followup, Nutra-Fix, 1171 Ambleside Dr., Suite #1507, Ottawa, Ont. K2B 8E1 Canada (ph 613 721-6053; www.nutra-fix.com/fodder.html) or Nutra-Fix, 11721 State Hwy. 37, Waddington, N.Y. 13694 (ph 802 673-5780).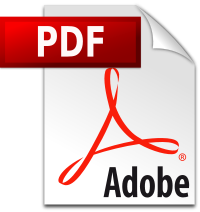 Click here to download page story appeared in.
| | |
| --- | --- |
| | 2012 - Volume #36, Issue #2 |