Grow Your Own Jumbo Apples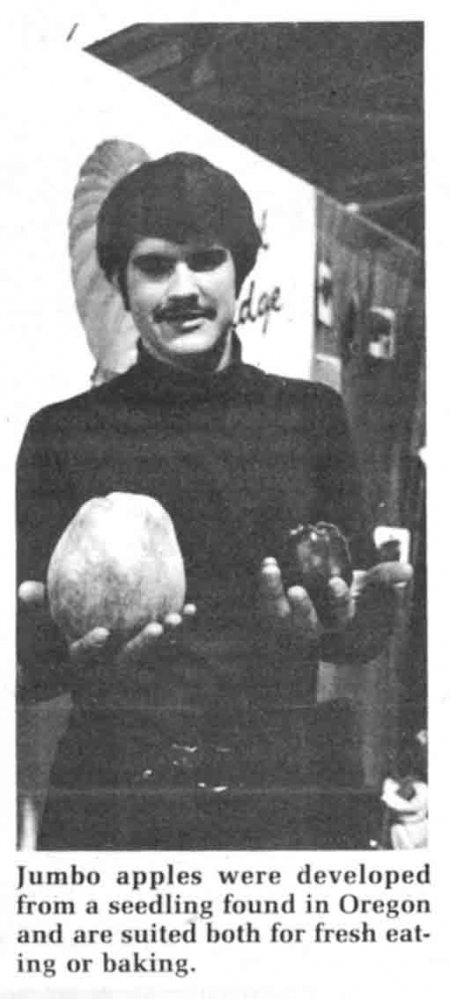 Now you can grow the "world's biggest" apples right in your own backyard.
"We've developed a sizable stock of seedlings and are offering them to anyone interested in having their own tree, says Robert Kemp of Bountiful Ridge Nurseries, Princess Anne, Md. "So far as we know, it's the biggest apple ever produced."
Averaging about 2 1/2 lbs. each, they're called Eve's Delight. "We bought the license to propagate them," says Kemp. The jumbo apple was developed from a seedling found in a Red Delicious orchard in Oregon.
Seedling trees planted this spring should start to produce apples in three or four years, says Kemp. He notes that the apples mature a greenish yellow overspread with a brilliant red striping. In addition to being great conversation pieces, the monster apples are said to be well suited for fresh eating, sauce or pies.