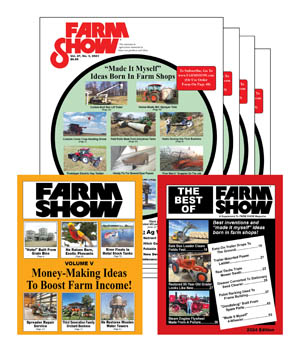 FREE CLASSIFIED ADS
Sponsored by FARM SHOW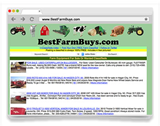 ---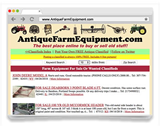 FARM SHOW Magazine
Privacy Statement

---
FARM SHOW Magazine respects the privacy of its subscribers, customers and readers. We never have, and never will knowingly, sell, rent, loan, give away, or otherwise share the name and address of anyone who does business with us or communicates with us, by whatever means, if they have requested we not do so.
When you do business with us, we ask that you tell us if you do not want your name and mailing address included on our Special Offers list of people who would like to receive information from other, related companies.
If you tell us you do not want to be part of the Special Offers list, we will flag your account so that it will not be used when compiling mailing lists.
If you change your mind, you should contact us and request future inclusion on the list.
If you are on the Special Offers list, you may request removal at any time.
All requests for inclusion, removal or other matters relating to the Special Offers list should be emailed to the Circulation Department. You may also send your request to Circulation Manager, FARM SHOW Magazine, P.O. Box 1029, Lakeville, MN 55044
Guarantee

---
All FARM SHOW products and subscriptions are backed by our 100%, no questions asked guarantee. If you're dissatisfied with any purchase, you can receive all your money back - including shipping and handling charges - with no questions asked. In most cases, you don't even need to return the product. Just contact us and we'll send a full refund. On subscriptions, we will refund 100% of your money, regardless of how many issues you may have received.
Fair enough?