British Scientists Create A Sheep/Goat Hybrid
Scientists at the Babraham Institute of Animal Physiology have created a new creature that's a mosaic of characteristics from both sheep and goats.
Dr. Steen Willadsen headed up the project at the institute which is famous worldwide for having done the first artificial insemination and the first egg transfers. Willadsen says they're now pioneering genetic manipulation of embryos.
"We're doing things with embryos that no one else has ever done," says Willadsen, noting that the sheep-goat hybrid ù some call it a "Geep" ù is not really a crossbreed. When a goat and a sheep crossbreed, an embryo develops but it dies in the womb because the two animals cannot be paired genetically. However, Willadsen's project combined portions of fertilized sheep and goat embryos, using processes he has developed, to form a "chimera", or 2-in-1 embryo, which is then implanted into a female sheep or a goat to develop.
There are about 10 "geeps" at the institute so far. Some of them look sheep-like, some goat-like, and some carry an even number of characteristics from both. Willadsen says the animals usually have patches of both goat hair and sheep's wool and they often have problems with their feet because the two animals have different type hooves. Other parts of their bodies may also have problems, depending on how well the embryos merged. If the resulting animal is fertile, it is fertile as either a sheep or a goat. One male, for example, looks like a goat but carries the sperm of a sheep and will be able to breed with a sheep but not with a goat. "Geep" characteristics cannot be transferred to the next generation.
Willadsen says that as a result of the research, scientists are able to learn more about embryos and how genetic characteristics are passed on. One benefit may be that a sheep-goat crossbreed, which would not survive normally in either a sheep or goat, may survive in a geep if the embryo were transplanted, which would allow scientists to transfer some of the characteristics of goats ù brains, agility, etc. ù to sheep. Willadsen says techniques learned have already allowed them to split embryos into identical clones. He has a set of five genetically identical lambs, for example, that are unique in the world.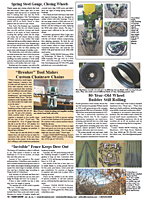 Click here to download page story appeared in.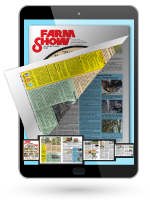 Click here to read entire issue
To read the rest of this story, download this issue below or click
here
to register with your account number.