Build Yourself A Stone House
Here's a house you can build with a few hand tools, no building experience and about 18 pickup loads of your favorite rocks from your own farm.
Louis and Sharon Watson, Sweet, Idaho, have already done it. They built a 45 by 28 ft., 3 bedroom house for less than $5,000 doing all of the work themselves over a 9 mo. period. They've put together a "how to" book which details design of their house, the experience they gained in building it, and detailed construction tips for anyone interested in building their own stone house.
Watson says most people have mistaken ideas about building a stone house. "First of all, building with stone is not particularly heavy work. Our walls are 10 in. thick so most of the stones we used were the size of a football.
"Secondly, finding attractive rocks is no problem. We used ordinary rocks found in nearby fields for our house. We needed just 18 pickup loads, using mostly shale rocks.
"Thirdly, it doesn't take forever to build a stone house. We put up the walls in 2 months and the rest of the work - pouring the floor, putting up the roof and doing the finishing work - took 7 months. What's more, you don't have to be a skilled professional to do good stone masonry work.
"Finally, a stone house is not a 'concrete icebox' in winter, or a 'stone oven' in summer like many people think. Temperature of the walls changes very slowly."
The Watsons began their house by first building the walls. "In selecting the stones, you should have a wide variety of sizes and they should be basically the same kind of rock. We didn't split rocks for our walls but you could do it," explains Watson.
The Watsons' house did not have a proper basement so they were able to pour a concrete floor. They waited until the walls were up because rocks were piled inside and could possibly have chipped the floor if it would have been poured first.
For the roof, the Watsons chose a common gable style for economy and strength, then covered it with galvanized metal.
The final step was the finishing work, which they also did themselves. Door and window frames had already been positioned and studded with nails while the walls were being poured. Individual rooms inside the walls were built as in a conventional house.
"There are a lot of ways to approach a house like this," says Watson, "but the key to the whole thing is the stone. We minimized our costs by substituting stones for concrete wherever we could. We also saved about $1,000 using used lumber, salvaged from an old house, for framing and for some finishing work." By the time they had finished the house, the Watsons figured it cost less than $5,000 for materials.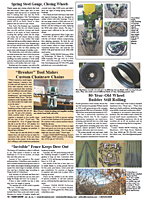 Click here to download page story appeared in.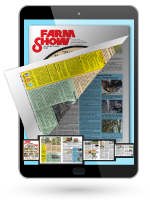 Click here to read entire issue
To read the rest of this story, download this issue below or click
here
to register with your account number.