School Bus Runs On 100% Alcohol
"Almost impossible," say the experts to operating a vehicle on 100% alcohol and reach the efficiency of gasoline. This did not deter Holt Motors, Inc., of Cokato, Minn., from converting a school bus to alcohol for Cokato Transportation, Inc., a sister corporation. It is believed to be the first school bus in the nation on regular routes to use alcohol for fuel.
After only a few days transporting students to Dassel-Cokato schools with the bus, Greg Holt stated that "We are very close to equal mileage on alcohol, compared to gasoline on the unit." The bus was initially used on three routes earlier this year. The first two days there were minor carburetor problems, but the third day it operated "beautifully" after a few adjustments. Holt is vicepresident of Holt Motors, Inc., and Cokato Transportation, Inc.
Engineering, fabrication of parts and conversion was done by Dick Olson, working service manager for the Holt firm. Completing the project took about a month. Reason for the idea was to study the feasibiUty of using 180 proof alcohol in buses. If this proves itself, and preliminary tests indicate it will, all buses in the Cokato Transportation fleet will be converted to burn alcohol.
Bus No. 7 now carries bright red letters proclaiming it is "alcohol powered." This vehicle, a 1976 Ford 72-passenger model, was selected for the test because' it was one of the later models in the fleet. It is powered by a 389 cu. in. V-8 engine, has,an automatic transmission and full-power accessories.
Cost for the conversion is not yet available. Everything had to be handmade for this first model, and was quite costly according to Holt. But if the experiment proves successful, and there is no reason to believe it will not, conversion kits could be produced in quantity, thus lowering cost.
In order to use 180 proof alcohol for fuel, modifications had to be made to the carburetor and fuel system. Cylinder compression ratio of the engine had to be increased. This was accomplished by changing pistons.
Fuel for the bus, denatured 180 proof alcohol, is furnished from the distillery of Energy Independent Corporation of Montrose, Minn. The still used, the first model of this type, fabricated by Ron and Jeff Ellefson, president and vice-president of the corporation, produces 20 gallons per hour from corn grown in the area. Denaturing is done according to regulations from the Federal Bureau of Alcohol, Tobacco and Firearms.
When producing alcohol, higher proof grades can be achieved, but distilling beyond the 180 degree proof point radically increases cost. Therefore the 180 proof grade is used. It is about the lowest proof that can be used satisfactorily and efficiently in an internal combustion engine, according to Holt.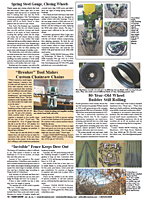 Click here to download page story appeared in.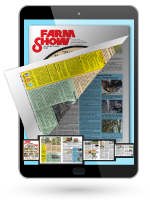 Click here to read entire issue
To read the rest of this story, download this issue below or click
here
to register with your account number.