Members Only Group Forum At American Pastured Poultry Producers Association (APPPA)
Mark Newhall, Managing Editor: At FARM SHOW we regularly read hundreds of publications and websites. The members-only group forum at the American Pastured Poultry Producers Association (APPPA) is one of the best sources of information out there for anyone interested in raising poultry on pasture for retail sale to the public.
Discussions among members going back to 2003 are archived under topics such as production, marketing, processing, health, nutrition, shelter design, feed and more. Members taking part share their real-world experiences with producing pastured poultry.
A recent discussion focused on websites for selling online. Some of those mentioned have been covered in FARM SHOW. The following is a condensation of comments. For more on the subject, go to https://pasturedpoultry.groups.io/g/APPPA. Like most discussions, they start with a question that leads to sharing of information from experienced members.
Chuck and Lisa reported trying Square (www.squareup.com) but found it didnít work well with varied weights of birds. They switched to Eat from Farms (www.eatfromfarms.com). While they found it was low cost and worked, it was missing things that other sites offered, like search engine optimization (SEO).
SEO helps move a website closer to the front of the line when a search is initiated. Search Google for pastured poultry and you get 5.4 million results. Their farm, White Oak Pastures (Vol. 37, No. 1), is third on the list, indicating a highly optimized site.
Other sites the couple considered included GrazeCart (Vol. 45, No. 5) and Barn 2 Door. While they found both great, the price tag was higher than they felt they could justify selling less than 10 orders per month from their website. Should they spend more money given their few orders or try something else?
Mike at APPA responded in detail regarding the purpose of a website and how the multiple purposes affect SEO. He suggested taking advantage of free trials of any online marketing websites, some of which offer ongoing marketing consultancy and/or offer courses. He encouraged setting up and demonstrating the technology to see if they understood it, liked it and could live with limitations.
Dave didnít think simply switching sites would do much to increase sales, possibly not enough to cover costs. He warned that improving SEO ranking requires a lot of time and effort, no matter what site a person is on.
Once you find a new customer, work is required to retain them, he warned. He advised having one person on the farm be dedicated to the project, regardless of the online site they went with.
Jerica endorsed the tips from Mike and Dave while emphasizing building sales before investing in a higher-cost e-commerce website. She recommended making it easy for customers to place orders, which she said doesnít require an expensive platform. She advocated for a strong website for the farm that told its story, something her farm has maintained as it grew sales separate from the online platforms they eventually used for sales.
Shelly suggested asking what customers wanted and the producer wanted before selecting an e-commerce site. She uses Shopify at a low monthly rate and laid out the reasons why.
One of the beauties of the group is the members asking the original question respond to the input. As they clarify their question, it often leads to even better, more detailed suggestions.
APPPA is a great place for pastured poultry producers of all sizes to go for answers to problems and ideas to grow their businesses.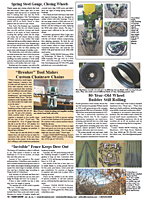 Click here to download page story appeared in.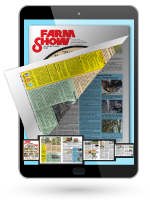 Click here to read entire issue
To read the rest of this story, download this issue below or click
here
to register with your account number.