World's Smallest Sheep Now In U.S.
Rams under 2 ft. tall and ewes even smaller are the goal of Karen Seo. She is slowly upbreeding a small herd of Ouessant sheep, native to an island off the west coast of France.
    "About 10 years ago I thought it would be fun to raise livestock, but since I had less than an acre at the time, I looked for a small breed," says Seo. "I found the Ouessant, and for the past 10 years I've been using imported semen to develop the breed here."
    Purebred Ouessant are small, with rams only 18 to 20 in. tall and 33 to 48 lbs. Ewes run 17 to 18 in. tall and only 28 to 35 lbs. This is half the size of Shetlands and a fraction of the size of the largest sheep breeds.
    For 2 years she and her partner, the late Ray Tomlinson, used Ouessant semen secured from a British breeder. Initially they worked with an Oregon sheep breeder and Shetland ewes. Half blood female offspring were then selected and bred with the semen.
    Seo and Tomlinson realized they needed more space for their sheep and purchased just under 4 acres of land near their day jobs in the Boston area. They moved the half blood ewes from Oregon and continued artificial insemination. Lower percentage ewes were sold off as the percent Ouessant increased in each new generation.
    Today her breeding flock of 28 ewes and 17 yearlings are mostly 7/8 and 15/16 Ouessant. Unfortunately, she ran out of semen in the fall of 2016.
    Shortly after the first importations in 2008 and 2010, the USDA put a stop to further imports due to an outbreak of Schmallenberg virus in Europe. Seo has since been working with the USDA and breeders in England and Germany to get access to more semen. In the meantime, she has been crossing with her own high percentage Ouessant cross rams and selecting for size and confirmation.
    "Our 7/8 blood ewes are averaging about 52 lbs., and the 15/16 are about the same," says Seo. "I thought they would have been smaller by now, but the Shetland genetics are still there."
    Seo sells fleece, ram lambs for meat and older culled females for mutton. The 2-lb. fleeces are popular with spinners and bring about $20 a pound. While even the mutton is tasty and popular, the small carcasses yield only 20 to 35 lbs. hanging weight. Seo sells the lamb for $6.50 a lb. and the mutton for $4.
    Those markets pale compared to one that Seo discovered herself. The ewe lambs are in high demand as pets, bringing from $1,000 to $1,200 each.
    "They are delightful as pets, very intelligent, and take care of themselves well," says Seo. "The eventual market for the breed may be as pets, although they are also used for vineyard weed control in Europe."
    When she does get new semen, Seo will continue the breeding program she and Tomlinson began in 2008. At this point she is unsure where she will go with it.
    "I don't know if I'll sell rams or retain control of breeding animals," says Seo. "I sold a couple of bred ewes, but I have to decide if I want to increase the flock size or have others breed them."
    Contact: FARM SHOW Followup, Karen Seo, Breton Meadow Farm, 37 Farrar Rd., Lincoln, Mass. 01773 (ph 781 259-0563; info@bretonmeadowfarm.com; www.bretonmeadowfarm.com).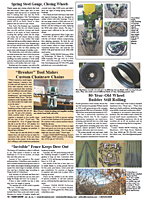 Click here to download page story appeared in.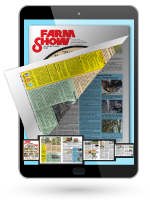 Click here to read entire issue
To read the rest of this story, download this issue below or click
here
to register with your account number.