Turning Silos Into Houses
In Ohio, ordinary grain silos ù 36 of them in a cluster ù have been converted into an architectural wonder: A 144 room Hilton Hotel.
In New York, the Unadilla Silo Co., first featured in FARM SHOW four years ago, is doing a booming business in silo houses built out of the same wooden staves used for conventional structures for storing grain and silage.
Unadilla Silo Houses: The cornpany, headquartered in Unadilla, N.Y., has sold hundreds of silo kits for erection by contractors and do-it-yourself homebuilders from California to Montana, and Arkansas to New England.
There's no standard model or design for a silo home. Unadilla offers the wooden stave shell and roof structure in a variety of sizes. A wooden nailing ring, with angle steel supports, is available for installation of additional floors. Unadilla offers tread and riser design for a circular staircase which may be located either inside or outside of the basic structure. Buyers may choose conical or gambrel roof designs, as well as a double roof if two silos are erected side by side. The 2 in. tongue and grooved staves are generally untreated Eastern Spruce and may be stained or painted as desired. Enough steel hoops are provided to ensure tight vertical joints and structural integrity.
The foundation, interior insulation, finish and decoration, roof shingles or shakes, as well as doors and windows, are selected and provided locally by the buyer.
Craig Van Cott, Unadilla Sales Engineer, says a typical silo house is about 20 ft. in dia. and 24 ft. high for a two-story dwelling. Some are left uninsulated and semi-finished inside for summer homes, campsites, etc., while others are tastefully finished for year-round use as homes, offices, shops, etc.
Some Unadilla silos have become additions to existing homes and others were incorporated into unique designs with other shaped structures, as well as standing alone as circular towers. One buyer erected a 16 ft. long center room and closed each end with one half of a Unadilla silo. Silos sold for home use range from 8 to 30 ft. in dia., with some as tall as 40 ft.
Van Cott reports that most buyers erect the shell, then cut holes for installation of prehung doors and windows. The heating system chosen depends on climatic conditions, ultimate use of the building and prevailing local energy costs. However, says Van Cott, when properly insulated, a silo home is very easy to heat because it has a minimum wall area in relation to floor space, thus little heat is lost to the outside, and there are no cold corners as frequently found in square or rectangular rooms.
Unadilla's primary business is construction of wooden stave silos for farm feed storage. The company also offers wooden liners for concrete or metal silos which may still be structurally sound but are no longer airtight. Use of a wooden liner permits continued use of the silo without the expense of removing and replacing the original unit.
For more information on wooden silos for homes or feed storage, contact: FARM SHOW Followup, Unadilla Silo Co., Unadilla, N.Y. 13849 (ph 607 369-9341).
The "Oatmeal Hilton": Located in the center of a thriving commercial area in Akron, it's acclaimed in the National Register of Historic Places as "an outstanding preservation project." The site was originally the location of Schumacher Milling Co., founded by German immigrant, Ferdinand Schumacher. Through expansion and business changes, Schumacher's became Quaker Oats Co. Today, the Hilton's restaurant is called "Schumacher's", and its lounge is "Ferdinand's". Jay Nusbaum, president of Quaker Square, says guests enjoy the idea of staying in a former oatmeal factory and like "a bit of history" that surrounds the place.
The plant was closed when Quaker Oats moved their headquarters to Chicago. Now, the former oats factory houses Quaker Square, a complex of more than 40 shops and restaurants, and with installation of elevators, halls and stairways in the center row of silos, the grain storage complex has been turned into 144 hotel guest rooms. To date, six floors have been developed, wi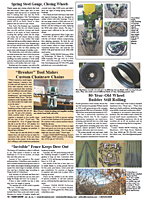 Click here to download page story appeared in.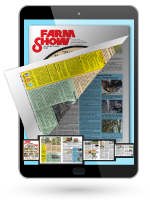 Click here to read entire issue
To read the rest of this story, download this issue below or click
here
to register with your account number.