Mini Mules: Lots Of Smarts In A Small Package
If you don't think mules are smart, Shawna Brown would like to introduce you to Sunny Delight.
"She's figured out how to get any latch open, so we have to get creative to keep her penned in," Brown explains. Though Sunny Delight is full grown at 34 in. tall, the miniature mule is smarter than most full-grown mules.
"Miniature mules are defined as any mule under 50 in. at the withers. Most mules tend to take on the body type of the horse parent, while the donkey parent shapes the head, ears, tail, and sometimes hoof," says Leah Patton office manager for the American Donkey and Mule Society (ADMS).
She notes that mini mules were used in mines more than 100 years ago. Recently mini mules have been growing in popularity despite the fact that as a hybrid between a horse and a donkey, mules can't reproduce. And getting horses and donkeys to breed is not a skill every breeder has.
Brown, who owns Sagebrush Minis with her husband, David, and father, Norman, near Bastrop, Texas, views that as a good thing to help maintain quality breeding in mini mules.
She also emphasizes that like their larger counterparts, mini mules require a different training style than horses.
"They'll try your patience. You must be patient with them," she says. "You have to ask them and show them why they want to do it. If a newbie manhandles them, someone is going to get hurt."
But mini mules can do anything horses can do from carrying a pack or pulling a cart to competing in jumping, dressage and roping.
"The limit is only in the imagination and patience of the mule and its owner," Patton says.
Brown agrees, noting that mini mules need attention, and they are happier – and get in less trouble – if they have a job. The minis can carry more weight and are usually more sure-footed than mini horses.
Raising mules isn't for everyone, Brown and Patton note.
"Do your research and learn about the difference in training (compared to a horse). You need to know what you're getting into," Brown says.
Her mules range in price from $600 to $1,500, and she is particular about where the mules go.
One final piece of advice for people who buy young male mini mules: Though they are sterile, male mules should be gelded by the time they are weaned. Besides being required for showing, male mules don't need any more attitude, Brown says.
For more information and resources, check out the ADMS website, www.lovelongears.com.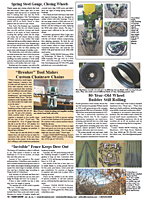 Click here to download page story appeared in.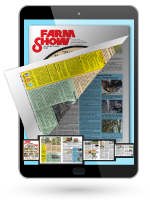 Click here to read entire issue
To read the rest of this story, download this issue below or click
here
to register with your account number.