New Life For Animals With Broken Legs
Up until a few years ago, a horse or cow with a broken leg almost always had to be destroyed. Now, thanks to a new bone repairing technique, they can be saved.
The procedure was developed in Switzerland about 10 years ago and is similar to techniques used on humans. It has been refined for application to horses by a veterinary team at Colorado State University which has used the system successfully for the past five years.
The surgical team ties the broken bone together with stainless steel plates which hold it in place until it heals. Similar techniques are used on dogs and cats, as well as on humans.
The Colorado State University team has used this procedure for broken bones in 28 horses over the past several years. Of that number, 13 have returned to "full athletic function 9 without lameness."
"This is 45% success," says Dr. Simon Turner, a member of the surgical team. "Successful repair of a fracture depends on the horse's weight, size, age, temperament, and the kind of fracture.
"A horse's personality may make recovery difficult or impossible," he points out. "Nervous, high-strung horses usually make poor patients that will not accept casts and confinement. They often re-injure their legs from thrashing about and must ultimately be destroyed."
As for the factor of age, Dr. Turner says he can expect as high as 60% success in repairing fractures in very young animals. A young horse heals faster, and the metal implants will be strong enough to hold the bone together in a foal that weighs 125-300 lbs. Dr. Turner says there is no definite time for removing the metal plates. In young animals, he usually removes them at 6-8 weeks, and in 8-13 weeks for older animals.
How widespread is this veterinary procedure? Dr. Turner says there are 23 veterinary colleges throughout the U.S. that have the equipment and expertise to do it.
"Cost of the surgery at Colorado State has ranged from $300 to $3,000. This cost is relatively inexpensive if it saves a valuable breeding animal that may be worth $50,000 or more."
Recovery time, even in a successful surgery, is long and tedious. Some horses are "pasture sound" at 10-12 months.
Dr. Turner suggests that owners of animals with a bone fracture consult with their veterinarian for advice about surgery before having the animal destroyed.
More information is available from Colorado State University, College of Veterinary Medicine, Fort Collins, Colo. 80523 (ph 303 491-7101).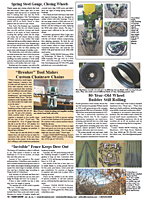 Click here to download page story appeared in.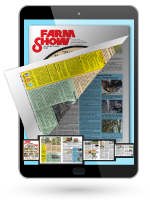 Click here to read entire issue
To read the rest of this story, download this issue below or click
here
to register with your account number.