---
Check out our FREE Classified Ad sites!



Belt Pulley Mounts On Tractor Pto

"We use the belt pulley to saw firewood. Works great," says Warren Farley, who designed an adapter to connect a belt pulley and gearbox off an old Ford 8N tractor to the pto on an Oliver 55 tractor.


    "It lets us use the tractor to pto-drive our buzz saw," he says.


    The belt pulley came equipped with a cast iron gearbox that Farley hooked up directly to the Oliver's pto. The gearbox is held in place by a pair of 5-in. sq., 1/2-in. thick steel plates. A 4-in. long, 3-in. dia. pipe that's welded to both plates encloses the pto. One of the plates bolts to the gearbox; the other bolts to the back of the tractor in place of a pto guard that Farley removed from the tractor.


    "It turned out good," says Farley. "We had been using my old IH LBBR stationary engine to operate the saw, but its output was only about 500 rpm's so the saw's blade ran too slow to do a good job of cutting wood. The belt pulley and gearbox double the speed coming out of the tractor pto. Even with the tractor barely idling, the saw still runs 3 or 4 times as fast as it did before."


    The belt pulley and gearbox were designed to bolt directly to the Ford 8N tractor, but Farley couldn't bolt them directly to the Oliver. "The belt pulley and gearbox are designed to take a 1 1/6-in. pto shaft, whereas the Oliver has a 1 3/16-in. pto shaft. Also, the mounting bolt holes are different so the gearbox wouldn't have lined up correctly. A commercial adapter to convert from 1 3/16 to 1 1/6 is available, but it would have set the gearbox 4 in. farther back from the tractor. The 4-in. long pipe makes up for the difference between the plate and adapter and makes it easier to keep tension on the flat belt so that it doesn't slip on the pulley."


    To see the unit in action go to Farley's Youtube page: www.youtube.com/wrf121.


    Contact: FARM SHOW Followup, Warren Farley, 280 State Street, Jackson, Ohio 45640 (wrfarley@roadrunner.com).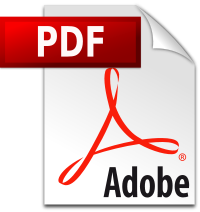 Click here to download page story appeared in.
| | |
| --- | --- |
| | 2011 - Volume #35, Issue #2 |