Wood Chip Furnace Burns With Zero Smoke
Vince Court built a wood chip furnace for his farm that works so well he's now building and installing furnaces for other farmers. His company, Grovewood Heat, has quickly gained a reputation for producing clean-burning furnaces that can handle a wide variety of biomass materials. The secret to his success is the system's high temperature and ease of operation.
"We prefer working with hot water systems because they are more efficient for transferring heat and because we burn at extremely high temperatures of up to 2,600 degrees," says Court.
His heating system has been tested to Oregon state standards, which are the toughest in North America, says Court. "They burn more than 97 percent clean with zero smoke, zero creosote and, in most cases, only 1 percent ash, regardless of fuel type," he adds. "It burns so hot that the wood virtually vaporizes as it goes in."
With hundreds of systems in place across Canada and the U.S., Court says he has never run into any organic material he can't burn. Fuels his customers use include wood or grass pellets, wood chips, saw dust, barley or wheat, even manure.
"We have a customer with a 10,000-sq. ft. horse arena and they were having trouble getting rid of manure," says Court. "Now they burn horse manure and sawdust and heat the arena and their home.
Each system is custom-designed to fit the needs of the customer. Costs range from $6,900 for a home sized unit to $69,000 (U.S. dollars) for a factory, school or office-sized unit.
The Bioblast furnace, as it's called, is built from components produced at five manufacturing plants around Canada.
It consists of a hopper with an agitator in the bottom that keeps chips or pellets from bridging. Hoppers as small as 2 by 4 by 4-ft. can be hand fed, while larger units can be automated. An auger runs from the hopper to the combustion chamber. At the combustion chamber, a burner head acts like a carburetor, mixing the right amount of fuel, heat and air to get a super clean burn.
"Our auger runs are at least 8 ft. long," says Court. "The length of the auger run is for safety. You want as much separation between the hopper and the combustion chamber as possible. Certain types of chips can burn back through the auger like tobacco burns back inside a cigarette paper."
As a safety check, Court hooks augers up to a water system equipped with a heat-sensing valve. If it senses fire creeping back through the auger, it releases water to slow the fire or put it out completely. In cases where power and water system failure are a concern, Court installs a 40- gal. reserve tank.
"We are very conscious of safety and have multiple backups," says Court. "If the system overheats, it shuts down. If the chamber overfills, it shuts down."
The Bioblast was designed for fuel in the 30 percent moisture range, but it will burn fuel at higher and lower moisture, thanks to the burner head. Burner heads are selected depending on fuel source, though a multiple source head can be ordered.
Boilers are designed specifically for the Bioblast system. Because there is no creosote, the boiler can be built to be more efficient.
"With lots of wood boilers, you have to leave room for creosote to build up, and it will clog up around heat tubes, so you can't squeeze them too tight," explains Court. "We can make ours 20 percent more efficient in heat recovery."
Computer controls sense everything in the system, whether in standby or high heat mode. When the boiler hits a predetermined temperature, the system goes on standby. Airflow shuts down and the auger operates only periodically, just enough to keep coals burning in the combustion chamber and save fuel.
Court cautions that business has been booming so be patient when contacting him for more information.
Contact: FARM SHOW Followup, Vincent Court, Grovewood Heat, Pleasant Grove, Covehead, Prince Edward Island, Canada (ph 902 672-2090).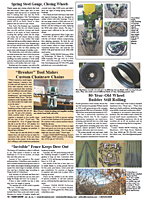 Click here to download page story appeared in.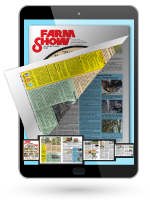 Click here to read entire issue
To read the rest of this story, download this issue below or click
here
to register with your account number.