---
Check out our FREE Classified Ad sites!



Electric Powered Wagon

A friend and I have come up with what we call the Pack Rat. It's an electric-powered wagon that's really generating a lot of interest. It rolls on four pneumatic 12-in. turf tires and has an angle iron frame. It has removable sides and measures 2 by 4 ft. Recommended weight capacity is 500 lbs. Power is provided by an electronic-controlled transaxle equipped with a 24-volt smart charger (included). The 12-volt gel cel batteries are wired in series. The unit will charge overnight.
We designed the drive system and control devices ourselves. The drive system is very sophisticated and permits the Pack Rat to start smoothly, ramp up to walking speed, and then come to a controlled stop.
To make the wagon go forward or backward the operator simply presses a button and holds it down. The wagon stops automatically when the button is released. The wagon's small width and high capacity make it perfect for use in gardens and along pathways and narrow alleys. Stable owners like the Pack Rat because it's whisper quiet. Three different models are available, selling from $895 to $1,250. (Tom Nichol, Neodesha, Kansas ph 620 325-2309 or 620 325-3173; website: www.hedge applefarms.com)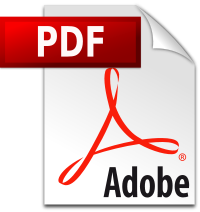 Click here to download page story appeared in.
| | |
| --- | --- |
| | 2003 - Volume #27, Issue #3 |