---
Check out our FREE Classified Ad sites!
Reader Gives JCB Tractor "Thumbs Up"
FARM SHOW Magazine
» Reader Gives JCB Tractor "Thumbs Up"



Reader Gives JCB Tractor "Thumbs Up"

John Parker of McCutchenville, Ohio, tells FARM SHOW he was impressed with the JCB Fastrac tractor he field tested last spring û a 3185 4-WD model equipped with a 6-cyl. Cummins diesel engine.
"This is a great tractor that represents a whole new concept in farm power. It's by far the best tractor I've used in my 20 years of farming," says Parker. "The JCB dealer was willing to bring it out to my farm even though he's 135 miles away (Ted Mallard, American Equipment Service, Wilmington, Ohio ph 937 486-3101). I tested it for about 10 hours and used it to pull a 21-ft. field cultivator with a rolling field finisher behind it, as well as a 21-ft. Krause disk, on fall chisel plowed ground. The 185 hp engine had plenty of power.
"The tractor is equipped with four equal size wheels and a frame-mounted air suspension system with four huge coil springs, one for each wheel. This full suspension system is definitely superior to anything else offered in North America. It makes the tractor ride unbelievably smooth in the field û better than most pickups. It also always keeps the tractor level when pulling an implement. If the implement starts pulling the back end of the tractor down, the air shocks on the back end pump up and transfer weight to the front of the tractor to keep it level.There's a lifetime warranty on the suspension system.
"The tractor has a top road speed of 45 mph which greatly reduces time spent traveling between farms. It has an Eaton 6-speed transmission with a JCB automatic shift, push button-operated transmission connected to it for a total of 54 speeds. It shifts like a semi truck and has air brakes like one, too. I think it would work great using a dolly to haul a big grain trailer equipped with air brakes. A platform behind the cab can be used to carry a 500-gal. spray tank and a boom up to 120 ft. wide. A 300-gal. tank could be mounted on front for a total capacity of 800 gallons. The front 3-pt. and pto would also work great for operating a snow plow or blower.
"The full width cab has great visibility and makes the operator feel like he's inside a truck cab. The cab has two seats in it so another person can ride along with no problem. Our 5-year-old daughter rode along and brought her coloring book, coloring pictures while the tractor was in the field.
"The tractor is built in England but there's a good supply of parts in the U.S. U.S. tractor makers must be impressed, because I've heard Deere is trying to design its own full suspension tractor.
"The company offers four models from 115 to 185 hp. The three smallest models are equipped with Perkins diesel engines. The tractors are equipped with a front and rear 3-pt. hitch and pto. A 4-wheel steer version is also available for getting around tight corners in barns."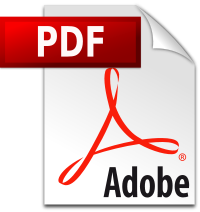 Click here to download page story appeared in.
| | |
| --- | --- |
| | 2000 - Volume #24, Issue #6 |