---
Check out our FREE Classified Ad sites!
"Space-Age" Combine
A prototype combine with a space-age look has been showing up around the country, being field-tested by New Holland (or CNH, as the company is now known). Photos of the futuristic-looking combine have been showing up on the internet and a sharp-eyed reader suggested we take a look. We found photos at www.harvesting.com. They were taken by a farmer who said New Holland engineers field-tested the combine on his farm. We could find no further "official" information. However, a number of cyber-surfers reported that the new-look combine has been making appearances across North America and Europe.
We asked Gene Hemphill, top communications man at New Holland, what he knows about the new-style combine. "It's the best kept secret around that everyone seems to know about," he told FARM SHOW. "It's been in the design stage for years." Hemphill couldn't say when, or if, the new combine would ever make it to market.
We decided to search the patent records to see if we could learn any more and found at least three patents, taken out by New Holland engineers, which appear to cover the new design. You can look them up yourself at IBM's patent site. There's a link to it at FARM SHOW's web site, or you can go direct to: www.delphion.com. The patents involved are #5,906,411 and design patents #D399,851 and #D500,543.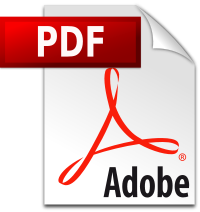 Click here to download page story appeared in.
| | |
| --- | --- |
| | 2000 - Volume #24, Issue #6 |