Transplanted toe replaces thumb
Despite thumbs-down signals from just about every member of his family, Robert Crawford made a major decision in his life in 1982 that resulted in the restoration of an incapacitated right hand.
Crawford, a 43-year-old right-handed Sulphur Springs, Texas tractor mechanic, lost his right thumb in an accident in the spring of 1982 ù an accident that put him out of work and, he thought at the time, ended his life-long career.
But when his doctor told him of a medical procedure that replaces a missing thumb with a toe, Crawford saw it as the only alternative.
"There were a lot of mental problems for me ù the idea of losing my thumb," Crawford says. "I was 40 at the time, and it's pretty hard to change careers at that stage in life unless you've got a lot of money. And I had a family to support.
"Nobody I knew, my relatives or friends, wanted me to have it done," he says. "But after I had it done they were all glad I did."
Crawford now has 85 percent use of his right hand, enough to perform any task his mechanic duties require.
Four operations and 24 hours of surgery were necessary to move his toe from his right foot to his hand. Dr. David Zeahr performed the transplant at Baylor Medical Center in Dallas.
In a preparatory operation, Crawford's hand was sewn to his right side so skin could graft to his hand. He spent three weeks with his hand attached to his body. It was "a little inconvenient," he notes.
In a second preparatory operation his hand was detached from his side. Both incisions were allowed to heal before the third and most complicated operation could be undertaken.
It took 13 hours of delicate micro-surgery to successfully transplant his toe to his hand. When Crawford lost his thumb, nerves and arteries were pulled apart well above his wrist. Micro-clips were used to refasten each nerve and artery.
A final operation was cosmetic. It removed excess fatty tissue and pulled the grafted skin tighter around the thumb joint.
Six months later he was back on the job at Farm Country, a local implement company in his hometown.
The question most often asked toe-to-thumb transplant patients is "Isn't it difficult to walk now?" Crawford says he has no problems walking, whether he's barefooted or wearing shoes. It was a little hard to adjust at first, he admitts, "but I stand 12 to 14 hours a day, so it didn't take that long to get used to it."
Reprinted with permission from the Sulphur Springs, Texas, News Telegram.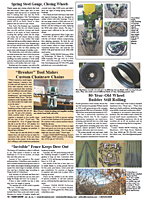 Click here to download page story appeared in.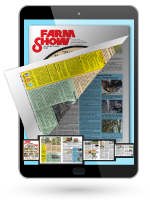 Click here to read entire issue
To read the rest of this story, download this issue below or click
here
to register with your account number.