Floodlight Kit For Nightime Farming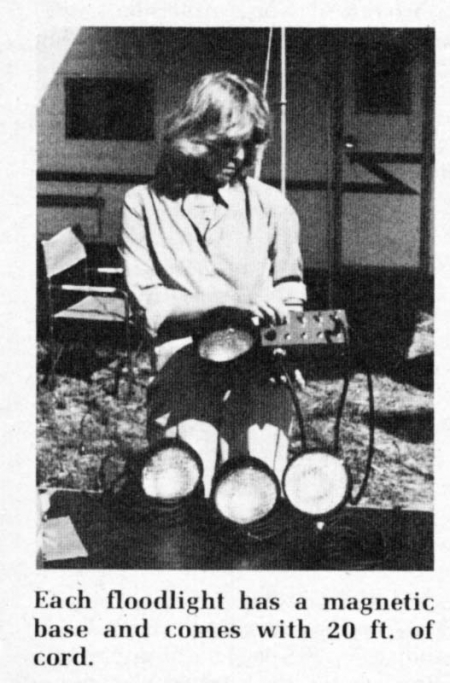 "They'll pay for themselves the first time they let you extend your working day," says Richard P. Borglum, president of Richway Products, Inc., Janesville, Iowa, marketer of a new portable nite-light kit.
The kit features four portable sealed beam floodlights with magnetic base. They're controlled by a switchbox in the cab of tractor, combine or other machine, and are powered off the machine's 12 or 6 volt battery. Each light has a 20-ft. cord that plugs into the switchbox and is designed to be moved to wherever you need it.
"You can point one ahead of you, one off to either side and another towards the equipment behind you," says Borglum. "Each has a strong magnet that stays put in almost any position without shaking loose. To our knowledge, all other portable light systems are mounted in a fixed bank of lights."
Each light swivels and is adjustable. There's an individual control on the switchbox for each light and a master switch to control all of them. "When combining, you can leave the rear light off. Then, when you stop to empty, you turn it on from the cab," explains Borglum.
You have a choice of floodlights or spotlights with the system, although Borglum says most farmers prefer the floodlights.