Old-Fashioned Ice Cream Maker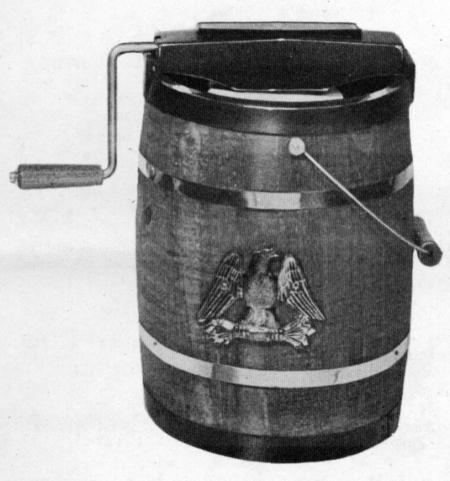 Been wondering where you can buy one of those old fashioned, hand-operated wooden "kegs" for making homemade ice cream?
You can pick from three different "Dolly Madison" wood models just introduced by Northern Electric, Chicago, Ill.
Available with hand-crank or electric drive, there's the Williamsburg model made of early American walnut, the Pioneer which features the popular Butcher Block look and a Springfield "keg" made of 100% redwood.
All models are available with electric motor drive in 4 or 6 qt. capacity. The 6 qt., electric model comes with a see-through lid. It includes an ice cream recipe book which comes with each Dolly Madison ice cream maker.