Super Shooter Cookie Maker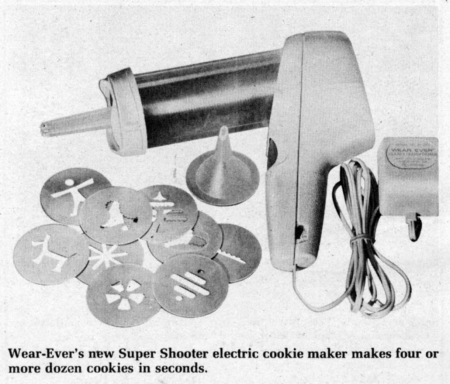 It's trigger quick. Just load it, plug it in and fire away. Four to six dozen delicious cookies in seconds... faster than kids can eat them.
Use the new Super Shooter to rapid fire beautiful canapes minutes before guests arrive. Or, make a colorful tray of homemade candy mints for the crowd.
"You'll love it for filling deviled eggs, stuffing celery or for beautifully garnished desserts and casseroles," says the manufacturer. The Super Shooter can also be used to stuff manicotti shells, or to make bakeryperfect cream puffs, eclairs or cannoli.
It's easy to load, easy to hold and easy to clean. And fun to use!