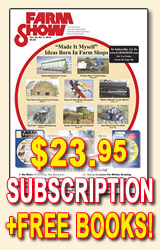 FREE CLASSIFIED ADS
Sponsored by FARM SHOW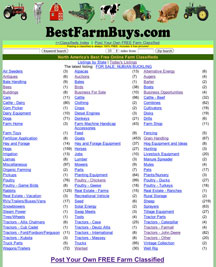 ---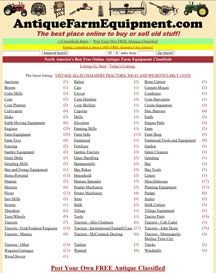 Homemade 30-Ft. Long Water Slide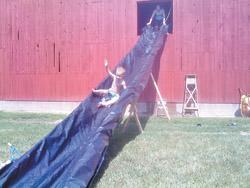 Early this summer, when the weather turned hot and our family started getting irritated with each other, I fashioned a 30-ft. long water slide to stretch from the hay mow in our barn out into the yard. Using some old poly barrels reclaimed from a friend's barn, and some discarded 2 by 4's from our wood shop, we found a way to beat the heat and save a trip to the water park.

I cut the ends off the barrels on a table saw and then used a circular saw to cut them in half lengthwise. I overlapped the barrel halves to create the chute and then used carriage bolts to fasten them together. After creating a 2 by 4 framework to support the chute, I hoisted one end into the mow with a rope. I laid some heavy black poly over the chute and then turned on a garden hose at the top of the slide.

For only the cost of the carriage bolts our family is happy, and the summer heat doesn't seem so formidable.