Tow cows better than one
Wisconsin county agent John Cockrell says it's more profitable to milk two cows making 11,000 lbs. of milk each than it is to milk one cow at 22,000 lbs.
According to a recent report by Joel McNair in Agri-View, Cockrell's controversial ideas have caused a lot of head-scratching among the state's dairy farmers. Cockrell, however, says that while the statement may not be true for every situation, in many cases lower producing herds can indeed be more profitable than high-producing "superstars". Here's an example of how his thinking works:
A typical 22,000-lb. per year producer milks 50 cows year-round, growing alfalfa and corn, harvesting the crops, storing them, feeding them and handling manure in a confinement system.
The 11,000-lb. producer has 100 cows producing milk seasonally and almost solely on pasture. These cows calve each spring and lactate mainly during the grass-growing months. The cows graze all of their milk-season forage needs. Concentrates are purchased.
Milk prices are $12 per hundredweight for the 22,000-lb. herd and $11.50 for the grazing system (the seasonal herd producing most of its milk at the time of the year when milk prices are lowest). But two cows in the low-producing herd nevertheless produce more income than one cow in the high-producing herd: $3,110 versus $2,930. The reason: Cull cow and calf sales for the 100-cow herd are double those for the 50-cow herd. When these sales are added in, the grazing herd has $14.14 gross income per hundredweight and the confinement herd $13.32 per hundredweight.
Expenses are more complicated to figure but here's one scenario that could be used: Vet costs, milking supplies, testing, breeding and utilities are all figured the same for both grazing and confinement herds, al though a strong case could be made that such costs would be much lower for the grazing herd.
Feed is the big difference. The low-producing cow eats just 25 bu. of corn compared to 115 bu. for the 22,000 lb. confined cow. Feed supplements for the grazing herd were at $150 per cow while the confinement herd was at $400 (This figure is also conservative. Does an 11,000-lb. cow need even one pound of additional protein?).
Grazing cows harvest forage at anywhere from $25 to $35 per ton while confinement cows are fed $70 per ton forage (it must be fertilized, cut, windrowed, chopped, hauled and stored). Another difference is the handling of manure, which is estimated at $20 per cow for the grazing cow versus $100 for the confined cow. The final cost difference is the increased interest cost to own a high-producing cow - which is valued higher - as compared to a low producer.
Per-cow total expenses are $808 for the 11,000-lb. herd, $1,690 for 22,000-lb. herd. So, two of the low-producing cows bring in a net income of $1,495 while one of the high producers brings in $1,240. (Excerpted from Agri-View, Marshfield, Wis.)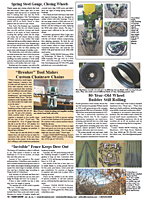 Click here to download page story appeared in.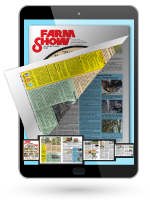 Click here to read entire issue
To read the rest of this story, download this issue below or click
here
to register with your account number.