---
Check out our FREE Classified Ad sites!
New Pull-Behind 24 Ft Sickle Mower
FARM SHOW Magazine
» New Pull-Behind 24 Ft Sickle Mower
New Pull-Behind 24 Ft Sickle Mower
"Interest has been tremendous. We didn't realize how much need there was for a mower like this," says Francis Thomas, inventor and manufacturer of a new pull-behind 24-ft. wide sickle mower with hydraulic height control that allows it to cut from 3 to 24 in. off the ground.
The trailing "Strauss Clipper" is ptopowered. "It cuts faster and better than any rotary mowers and all you need is a 40 hp. tractor. We were able to cut 8 to 10 ft. tall ragweed last year at speeds of 6 to 7 mph. No other mower even comes close to that in performance. The largest rotary mowers require 100 to 150 hp. tractors and they leave hay bunched with a high percentage of leaves stripped off. This mower lays the crop down evenly and gently," says Thomas, noting that the sickle is equipped with a fast-cutting double-point Crary sickle with a 3-in. stroke.
Three 15-in. wheels carry the new Clip-per. A single hydraulic cylinder raises and lowers the sickle to adjust cutting height and also raises the mower tongue to tow the Clipper in-line down the road. Transport width is just 8 ft., 6 in.
"The only other way to get a mower this big is to buy a swather, which can cost as much as $30,000," says Thomas. The Clip-per sells for $7,250. It's enclosed wobble box drive requires a 540 pto and about 1.8 hp. per foot of sickle. The mower is also available in widths of 16 ($6,450) and 20-ft. ($6,850).
For more information, contact: FARM SHOW Followup, Strauss Mfg. Co., Rt. 2, McCune, Kan. 66753 (ph 316 632-4401).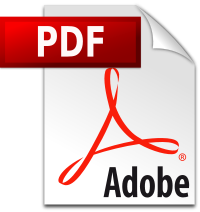 Click here to download page story appeared in.
| | |
| --- | --- |
| | 1988 - Volume #12, Issue #3 |