---
Check out our FREE Classified Ad sites!
Low-Cost Self-Closing Electric Cattle Gate
FARM SHOW Magazine
» Low-Cost Self-Closing Electric Cattle Gate



Low-Cost Self-Closing Electric Cattle Gate

When Fred Meier retired from farming 17 years ago, he didn't stay idle for long. After seeing his son pay $100 for an electric cattle gate that caused nothing but problems, he set out to design his own.
It worked so well that since that time the 91-year-old Iowan has sold over 2,100 of his self-closing gates throughout the Mid-west and around the country. He drives through the countryside selling them and then setting them up. He makes them in his garage. He's so enthusiastic about his gates that 11 days after receiving a heart pace-maker last March, he was back on the road selling gates, which cost just $30.
The gate consists of a pair of swinging arms made out of lengths of aluminum conduit connected to elbows made out of solid aluminum rod. Each elbow hangs in two eye bolts screwed into the gatepost. Contact is prevented between the rod and eye bolts by a plastic collar.
A regular electric fencer provides the power. You simply run a hot wire to each gate elbow to charge the swinging arms. An underground wire carries the charge to the other post, or you can string a wire over-head.
The secret to getting the gate to shut by gravity is in the position of the eye bolts on the post. The mounting angle of the gate elbows causes the arms to swing upward when a car or truck pushes through and gravity causes them to swing closed again. A support wire runs diagonally from the top of the elbow to the gate arm to brace it.
The gate sells for $30 plus shipping for a 16-ft. gate or less and $1 per foot for any-thing wider. He has made them up to 24 ft.
For more information, contact: FARM SHOW Followup, Fred Meier, 518 18th Ave., Gilbertville, Iowa 50634 (ph 319 827-6266).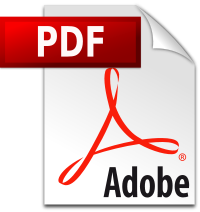 Click here to download page story appeared in.
| | |
| --- | --- |
| | 1991 - Volume #15, Issue #2 |