Kit Converts V-8 To V-4 Engine
Big car owners concerned about soaring gas costs are snapping up a new auto conversion kit that makes a V-4 out of a V-8 engine with no more tools than a few wrenches and about one hour's time.
"We wanted a do-it-yourself kit that made no change in internal engine parts, and could be reconverted back to V-8 in less than an hour," says Carroll J. Lucia, co-designer of the kit and acting president of Powertec, Inc.
The kit disables four cylinders by replacing four intake rockers with dummy pushrods and metal bridges. An adjusting screw at the valve end of each metal bridge holds intake valves permanently open, leaving pistons to simply shuttle air back and forth between the inactive cylinders.
The other change made is to replace the original carburetor with a special small carburetor intended for four cylinders. It mounts on a adapter that closes off intake to the unused cylinders.
That's all there is to it. If ever you want to reconvert back to eight cylinders to haul a trailer, for example, or drive through mountains, Lucia says you can do it in less than an hour (leaving the "V-4" carburetor installed in most cases).
After the conversion, ignition timing and all other tune-up remains the same as on the original V-8. However, the carburetor needs special adjustments and those instructions are included with the kit.
What happens to acceleration and power in the converted cars?
"You trade `extra' acceleration for `enough' acceleration," answers Lucia. "Many big cars are overpowered anyway and shift into high at about 20 mph in normal traffic. With four cylinders, the automatic transmission won't shift out of low until 20 or 30 mph. In short, the automatic transmission gearing supplies the extra torque needed after losing four of the eight cylinders. V-8's can often be out of time and you never notice because you have extra power," he adds. "Even with seven cylinders you have more power than you need."
Your new V-4 won't tear up the road, but Lucia says converted cars handle highway speeds with no problem - and the passing gear remains in service. It amounts to having the power you need with no waste.
The conversion kit is not for everyone, Lucia emphasizes. In general, the kit works well on engines over 400 c.i.d., but not so well on smaller engines, or engines with high compression ratios. Because of the variables involved, Lucia doesn't like to predict gas savings, but does speculate that "you'll probably get 100 miles more per tank."
The kit comes with everything needed to make the conversion, including complete instructions. Sells for $250.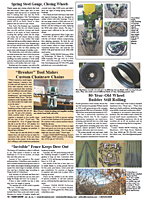 Click here to download page story appeared in.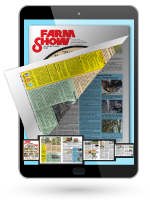 Click here to read entire issue
To read the rest of this story, download this issue below or click
here
to register with your account number.