---
Check out our FREE Classified Ad sites!
Pasture Drag Made From Old Truck Tires
FARM SHOW Magazine
» Pasture Drag Made From Old Truck Tires



Pasture Drag Made From Old Truck Tires

Old truck tires hooked together make nifty pasture drags, according to South Carolina farmer Roslyn M. Galloway.
"It does a good job of leveling out cow pies and knocking down dead weeds," says Galloway.
He used 20-in. truck tires to make a 15-ft. wide drag. There are five tires in the front row of tires and four tires at the rear. The front row of tires is chained to a leveler pipe. Each tire is connected to the tires around it by steel rods. The rods in front have 6-in. dia. round steel plates bolted onto them that fit under the beads of each tire. Eye-bolts connect the rear tires to the front tires and the front tires to the chains on the leveler pipe. Clamps made from short lengths of channel iron and fastened to the eye-bolts are used to hold the beads together inside the tire.
"I use it in my pasture where I feed hay to my cows which often results in a build-up of cow pies. The drag levels the pies out so that they don't kill as much of the grass. Spreading out the manure adds a lot of nutrients - I can see a big difference after it rains. It worked so well several neighbors have asked to borrow it. I used truck tires because they're heavy and widely available.
"I had been using a spike tooth drag harrow, but it was too much trouble to hook it up and it got torn up on rough ground."
Contact: FARM SHOW Followup, Roslyn M. Galloway, 3001 Walnut Grove Road, Roebuck, S.C. 29376 (ph 803 576-6491).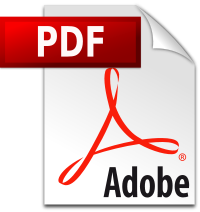 Click here to download page story appeared in.
| | |
| --- | --- |
| | 1995 - Volume #19, Issue #5 |