---
Check out our FREE Classified Ad sites!



Non-Freezing Water Hose

How about this ù a brand new kind of non-freezing water hose that requires no electricity and no digging of trenches?
To run water to outside livestock yards in mid-winter, you simply string the amazing new "freeze proof" hose from Frost Free Water Systems along a fenceline or the side of a building. You can even string it out over the top of snow drifts if you like.
Without electricity or any kind of protection, it will remain "frost free" even when outside daily temperatures drop to 40 or more degrees below zero, according to Roger Walsh, co-inventor and manufacturer.
His unique "freeze-proof' water hose is a hose within a hose. There ''I an outside hose, and an inside hose surrounded by a 5 psi cushion of air. When you turn on the tap, water flows through the inside hose, causing it to expand. As it does, it raises the inside air cushion to about 20 psi. When you turn the tap off, this buildup of internal air pressure presses against the inside hose, causing it to collapse and force out any remaining water.
"This self emptying feature is the key factor," says Walsh. "If there's a mid-winter power failure and the water pump shuts off, the hose, thanks to inside air pressure, automatically empties to prevent freeze-up. If for any reason the outside hose is punctured, you simply seal the puncture and, with a oicycle pump, restore the inside air pressure to 5 psi.
"In addition to water, the `freeze proof' hose works equally well to move other liquids, such as liquid manure. It will accommodate up to about 45 ft. of lift," says Walsh. "Maximum hose length, determined by the amount of pressure generated by your piston or submersible pump, can be up to 300 yards or more."
The inside hose is made of rubber, and the outside hose of heavy-duty, semi-rigid plastic. Retail cost (Canadian dollars) is $3.50 per ft. for 1/2 in. hose (inside diameter of inside hose), $4 for 3/4 in. and $5.99 for 1 1/8 in. Add 50 cents per foot for freeze-proof hose made with flexible plastic outside hose, allowing it to be rolled or unrolled in extremely cold weather. Comes in standard 25, 50, 75 and 100-ft. lengths, and in custom-ordered lengths.
Contact: FARM SHOW Followup, Frost Free Water Systems, P.O. Box 1055, Cobourg, Ont., Canada K9A 4W5 (ph 800 263-3410, or 905 355-5530).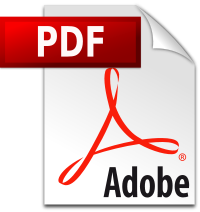 Click here to download page story appeared in.
| | |
| --- | --- |
| | 1994 - Volume #18, Issue #6 |