Working To Save Endangered Galiceno Breed
At 12 to 13.2 hands tall, the Galiceno horse is known for its small size. Considered to be the earliest Spanish Colonial horse in the Americas, it is also critically endangered. With less than 200 of them still in existence, a few breeders have dedicated themselves to preserve the breed.
Rick Blaney, one of the owners of the largest remaining herd, hadn't heard of the breed until he retired as a biology professor in 2006.  
When a friend, Heidi Reinhardt, said her mother, Marie LeBret, had two Galiceno horses she could no longer care for, Blaney and his wife, Pat, got interested after learning about the breed's history. They traveled to Idaho to pick them up, and in their travels ended up with 4 more Galicenos from a breeder in Ft. Worth, Texas. Now Reinhardt and the Blaneys are partner owners of Galicenos of Suwannee Horse Ranch in Live Oak, Fla., with 45 Galiceno horses.
Besides their small size and Spanish breed features, nuclear DNA studies confirm that their heritage is closely related to Garrano horses that still live wild in the Portugal mountain region. Columbus, and later Cortez, brought the horses with them to Cuba and later Mexico. Galicenos remained isolated so the line stayed pure. But as they were brought into the U.S., many were bred to improve other breeds.
Fortunately some Texas ranchers and others imported Galiceno horses in the 1950's to keep the breed pure. In the 70's, Reinhardt's grandfather, John LeBret, and his partner, Walt Johnson, in Spokane purchased 18 horses to use for 4-H because of the breed's small size and good nature.
"As livestock, Galicenos are easy keepers," he adds, noting they don't shoe the horses. "They're browsers as much as grazers so they eat grass, acorns, and oak leaves. They have no special dietary requirements and are very healthy. Hardy is an understatement. Out of 28 births from our stock we've had 100 percent survival." Only pregnant and nursing mares are given supplemental grain.
Though short and only weighing 600 to 750 lbs., Galiceno horses can accommodate adult riders, and they are good competitors. Reinhardt has earned many blue ribbons in various competitions in Florida and one of their geldings has taken top honors in Texas dressage, for example.
Galicenos come in a variety of colors, including some gem-like tones.
"Bay roans turn a shade of silver in the summer that looks metallic in the sunlight," Blaney says. "Also, the red horses show copper with flecking in the flank and tail."
In addition to careful breeding with males with unique genetic backgrounds, the Suwannee partners are committed to educating people about the breed. In one year, they traveled 36,000 miles to fairs and horse events in the U.S.
The partners also take care of the registry and are involved with the Livestock Conservancy. As an established 501c3 they focus on education and allow people to visit their farm. They work with committed partners interested in raising Galicenos in other U.S. locations and would love to hear from anyone interested in helping.
"We have 7 stallions on our ranch and two more that we have placed with some mares at other locations around the country. We want to help others who want to likewise be dedicated to saving this rare breed," Blaney says.
The Galiceno is referred to as the little horse with the big heart. "I find it very interesting that even after 520 years of isolation - Cuba in 1500 and on into southern Mexico in 1519 - the Galicenos are still that close (in DNA to Garranos)," he says. 
Contact: FARM SHOW Followup, Galicenos of Suwannee Horse Ranch, 11000 89th Rd., Live Oak, Fla. 32060 (ph 386 249-0197; www.galiceno.org; galicenosuwannee@aol.com).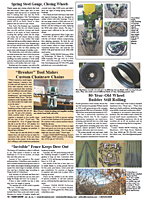 Click here to download page story appeared in.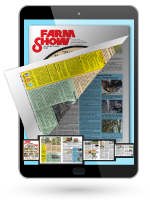 Click here to read entire issue
To read the rest of this story, download this issue below or click
here
to register with your account number.