Homemade Plastic Tool To Shove Insulation Into Concrete Expansion Joints
Jeff Prose, Lakeville, Minn.: Jeff says he was shocked to see the $49 sticker price on a simple plastic tool he needed to shove insulation into concrete expansion joints. "An absolutely stupid price to pay, especially when I decided I could make one myself in 20 min. for less than a dollar," says Prose.
Using his hand-held grinder with a metal cutting disk, Prose cut a 1/4-in. wide slot about 1 in. deep into the end of a piece of 3/4-in. dia. copper tubing. Then he mounted a 1 1/2-in. dia. washer in the slot, securing it with a 1-in. long sheet metal screw.
"The washer easily rotates when I push the insulation 3/4 of an inch into the expansion joints. The screw that holds the washer in place guides the insulation to the exact depth needed all along the joints. Once the insulation is in place, I caulk all the joints, let the caulk dry, then scrape the surface smooth to create a seam that won't collect dirt or gravel in my new shop floor. It couldn't have worked any better if an engineer had designed it on CAD."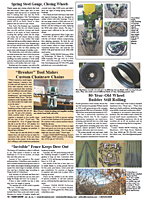 Click here to download page story appeared in.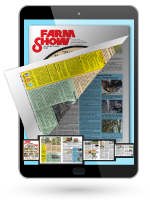 Click here to read entire issue
To read the rest of this story, download this issue below or click
here
to register with your account number.