Fabric Chickens Look Very Real
Chickens live an average of 7 to 8 years. Californian Jenny Carcia uses her artistic sewing skills to memorialize special birds so they last a lifetime.
Since she sewed her first chicken in 2013, a replica of one of her own Easter Egger hens, her fabric flock has grown to more than a dozen different breeds for clients all over the U.S., Australia, Germany and Russia.
"Some pieces are created from photos provided by the customer and some are just requests for a Barred Rock, for example. I do my best to get a feel for what the customer wants or expects, and I go from there," Carcia explains.
She uses about 30 pattern pieces to create depth in color, shape, texture and dimension for each bird. Fabrics range from flannel to Batiks to velveteen and faux fur.
"My most technically challenging project was a Silkie. She was made of a variety of different faux furs to achieve her multicolored feathering," Carcia says. "I can't believe I made her. I sort of feel that way about every piece I make. I don't know where it comes from other than a strong determination to do it and a huge love for chickens."
She has made more Buff Orpingtons than any other breed, but each one is different, reflecting unique personalities. More recently, she started sewing more whimsical chickens in bright colors. She hand and machine-sews, incorporating applique and embroidery.
Carcia sews two general sizes. Small "pocket hens" range from $75 to $125. Larger pieces range from $195 to more than $350.
"My customers are people who love their chickens like crazy. I will include myself in this group. I miss my Barred Rocks who have passed. So I will occasionally break from my custom order list and create a Barred Rock - almost like therapy," Carcia says.
Check out her website for examples of her work. She is currently backordered about 6 months.
Contact: Jenny Carcia, Pet Chicken Ranch (www.petchickenranch.com).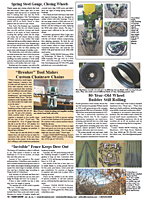 Click here to download page story appeared in.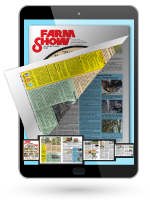 Click here to read entire issue
To read the rest of this story, download this issue below or click
here
to register with your account number.