He Uses Gorilla Glue To Repair Buildings
Kerry Kilgora, Mineral Point, Wis.: "When repainting a house, barn or other building, I often come across isolated small areas where the wood is rotted, especially on window frames. There are commercial hardeners but they're usually so watery that most of the hardener drops out before it has a chance to work, and the wood has to be below 15 percent moisture. I now use Gorilla Glue to repair all these areas.
    "First, I remove the bulk of the pithy wood. Then I fill a disposable large animal syringe that has an 18-ga. needle (available at any farm supply store) with Gorilla Glue. I inject the affected area with the glue. Water activates the glue, the wetter the better. When the glue dries, it will expand to some degree and dry the wood. If it expands beyond the surface of the wood, I simply cut off the excess with a sharp wood chisel and then sand smooth. If the glue doesn't fill the entire area, I use 2-part auto body putty to fill, spot spraying the putty patch as soon as possible after drying to keep it from absorbing humidity."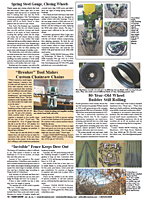 Click here to download page story appeared in.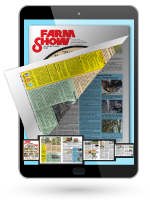 Click here to read entire issue