Battery-Powered Core E400 Trimmer
Jim Ruen, Lanesboro, Minn.: "My battery-powered Core E400 Trimmer with its revolutionary new electric drive system (See Vol. 36, No. 1), is somewhere between a 'best' and 'worst' buy.
"It does a great job on grasses and smaller, younger weeds. However, the company says it's designed for commercial landscape professionals. They suggest it is heavy-duty and able to handle big weeds and brambles. When I took it into tough, late summer weeds with anything bigger than 1/4-in. stems, it struggled to do the job. It took the leaves off, but usually left the stems standing. My old Stihl gas-powered trimmer handled them with difficulty, but it would clip them off.
    "Its weight is well-balanced. The company claims the Elite power cell lasts as long as 2 tanks of gas. While that is hard to judge, it certainly has a long run time. The quick charger powers it back up in about 45 min.
    "The Core electric motor technology is unique with its multi-layered printed circuit board and magnets motor. This reduces weight and complexity, putting the motor right at the trimmer head. At one point I seemed to be losing torque and power. When I took the head off, I found stringy weed fiber had worked its way inside the power head. Once I cleaned it out, the trimmer returned to full power.
    "While the Core trimmer couldn't do everything I wanted, I have to admit the electric motor is handy and quiet. Just press the button and you're cutting grass and weeds. It was especially nice around the yard, trimming lawn edges and even edging sidewalks.
    "Customer service is good. Initially I had a problem with the cord breaking off. It seemed to melt the remaining cord to the spool edges. They sent a new bump feed that seems to have taken care of the problem.
    "At $699.99 for the trimmer, power cell and charger, I can't recommend it as a great buy. It is a really handy tool around the yard, but I expected more for the money."
    You can find out more about Core power tools at http://coreoutdoorpower.com.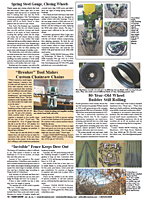 Click here to download page story appeared in.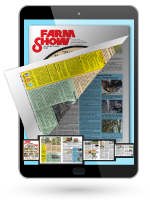 Click here to read entire issue
To read the rest of this story, download this issue below or click
here
to register with your account number.