---
Check out our FREE Classified Ad sites!
He Specializes In Brooms, Squeegees
FARM SHOW Magazine
» He Specializes In Brooms, Squeegees



He Specializes In Brooms, Squeegees

We recently spotted an ad for a "Mean Mule Broom" in a farm publication that covers South Dakota and surrounding areas.
Described as "the ultimate push broom", it's designed for sweeping aeration floors on grain drying bins, and for aggressive cleaning of dirt and gravel on shop floors. The broom is equipped with 4 1/4-in. long polystyrene bristles and is available with heads up to 36 in. wide.
Turns out this broom is just one of many offered by Topper Tastad, a distributor out of Groton, S. Dak., who calls his company "Dakota Brush". Working out of a 1992 Dodge Dakota 1/2-ton pickup with more than 400,000 miles on it, he sells a wide variety of brooms made by Harper Brush Works out of Fairfield, Iowa, including car wash brushes and squeegees. He also sells heavy-duty scoop shovels called the Bully that are made by an Amish company.
"I sell only the very best products, and these companies have them," says Topper. "You can go to any store and buy a 24-in. push broom. What I'm selling are big 36 and 42-in. brooms and squeegees that are ideal for today's large farm shops. They cost more but are worth it."
Push Brooms
Topper says all the brooms he sells are designed for a specific purpose. "Some of my soft, fine-bristled brooms will get your shop floor clean enough that you can lay a sandwich on the floor and not be afraid to eat it. Others have rougher bristles designed to pick up gravel, and then there are those in between. Which broom to use depends on whether your floor is wet or dry or has heavy mud, dust, or a lot of grease and oil on it."
Aeration bin floors are difficult to sweep, but the Mean Mule broom can handle them, says Topper. "With conventional push brooms the bristles get stuck in the floor's aeration holes. The Mule's polystyrene bristles are large enough to slide right over the holes, and resilient enough to flick the material forward as soon as you draw the broom back. They throw the material 8 to 10 ft. in front of you with each stroke."
His brooms are available with bolt-on, one-piece Power Brace assemblies that strengthen the handle and lengthen it by 3 in. "Grain elevator managers have told me you can drive a semi truck over Power Brace brooms without breaking them," says Topper.
He also sells a smaller 9-in. wide broom for aeration bins that's called the Millhouse. It's designed to sweep material away from bolt heads that extend inside the bin, where the bottom ring bolts down to a flange on the bin floor. "By setting the broom at an angle it can easily reach under the bolt heads," says Topper.
A Mean Mule equipped with a 30-in. head sells for $63.
One broom called the Shopkeeper is designed to go right over grease and oil without absorbing them. The center of the broom head is equipped with somewhat stiff, fine diameter polyprylene bristles that sweep up dust. "This broom won't absorb oil like a broom equipped with soft tip bristles will," says Topper.
He says a model called the Super Sweep 74 works great for sweeping rough blacktop parking areas. "The bristles are finer in diameter than on the Mean Mule, but still have a lot of flicking action to dig down into rough surfaces," says Topper.
Car Brushes
His car brushes come with X-shaped nylex fiber bristles that offer structural strength, yet also have a lot of surface to hold the washing solution. The nylex bristles provide more surface area to hold more washing solution, and they rinse clean. The fiber comes in 8 and 10-in. straight blocks and 10-in. tri-level, with or without end bristles.
Squeegees
"This squeegee will pick up whatever is on the floor, including every bit of moisture, as well as sand and mud. It leaves the floor clean and dry," says Topper. "I like to say the squeegee's curved ends help 'keep poop in a group', and at 3 1/2 in. tall it's high enough to push through deep mud."
Sells for $83.
Shovels
He says his Bully and Bull scoop shovels are the only aluminum scoop shovels made in the U.S. "The Bully is 5 times stronger than a conventional shovel, yet it's more flexible. The Bull is 8 times stronger. The top back side of the shovel is bent to keep the shovel's neck from kinking from side to side. The shovels can be equipped with stainless steel wear strips. "A lot of farmers tell me they can't find a good shovel any more. These shovels are designed right and will last a long time," says Topper. They sell for $47 to $72.
Contact: FARM SHOW Followup, Dakota Brush, 104 N. Main St., Groton, S. Dak. 57445 (ph 800 700-2709 or 605 380-5131; www.topperswebsite.com).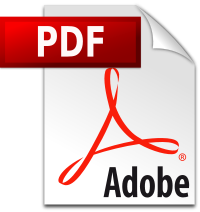 Click here to download page story appeared in.
| | |
| --- | --- |
| | 2013 - Volume #37, Issue #4 |