---
Check out our FREE Classified Ad sites!
Grandma Mary's Weighted Quilts Comfort Kids With Autism
FARM SHOW Magazine
» Grandma Mary's Weighted Quilts Comfort Kids With Autism



Grandma Mary's Weighted Quilts Comfort Kids With Autism

Mary Remarke knows that her weighted jean pocket quilts won't win blue ribbons at the fair. But each of the 200-plus quilts she has made has character – and a purpose. Her down-home version of weighted blankets helps calm children with autism. With the help of her husband, Mike, and a few friends and family members, Remarke gives all her quilts away.
Weighted blanket therapy has long been used by occupational therapists. The weight calms over-stimulated children and stabilizes moods.
When Remarke's grandson, Deen, was diagnosed with autism three years ago, a doctor suggested a weighted blanket might help. The problem was they cost $200 to $1,000, something his parents (unemployed at the time) couldn't afford.
Remarke began to experiment. She followed the formula that the blanket needs to be 10 percent of the person's weight, plus 1 lb., and decided to use jean pockets as squares. Deen loved his quilt – and there was a bonus.
"Deen loves the pockets to put stuff in," Remarke says. "He puts a little car or dinosaur in every pocket."
After making another blanket for a friend, Remarke's daughter, Alli, suggested they make them for others. Often when children are diagnosed with autism it strains a marriage and the child ends up being raised by a single mother, who doesn't have a lot of money. After Alli created Deen's Blankets on Facebook, requests started pouring in. Some suggested she make them to sell, but Remarke is adamant that they stay free. So far, she has only accepted money for postage when the recipient could afford it.
Her reward is the friendships she's made and the stories she's heard.
"One said that her kid slept through the whole night for the first time," Remarke says. Another mother told her she could tell when her son had a bad day at school. He would come home and roll himself up like a burrito in his blanket for comfort.
"One boy calls me Grandma Mary, because grandmas make blankets," she says with a laugh.
As a geriatric nurse, Remarke has also given quilts to people with Alzheimer's, neuropathy (nerve pain), and poor circulation. She made one for her sister after cancer treatment. The weight seems to relieve a variety of conditions.
To keep up – and organized – the couple turned their living room into a sewing room with a heavy-duty sewing machine as the main focus, along with shelves and containers for the materials used in the blankets. Pockets are cut in squares with about 2 in. of fabric around them for a seam allowance. Remarke cuts jean legs into strips and sews them together for the backing and uses 10 oz. batting. She adds a 6-in. denim border and uses a bright colored fabric called puzzle print for the binding.
"Mike has become very proficient at tying," Remarke says. He uses two strands of variegated primary colored crochet thread and triple knots it. Since the quilt is too bulky for a quilt frame, he sets it on a pvc frame and works from the center out.
The jean quilts have varied from 5 lbs. to almost 20 lbs. (with a mattress pad for the batting). Shipping averages $15, and Remarke has sent quilts to many different states.
Though she won't charge for the quilts, Remarke accepts donations of jeans. Donors often leave boxes of them on the doorstep. For donors from other parts of the country, she suggests that they send just the pocket squares to save postage. She prefers men's jean pockets because of their weight, but can use women and children's jean pockets.
Remarke also appreciates help from people who want to cut and sew the tops. Any financial contributions are used for supplies (such as batting) and shipping.
"They're not perfect. They're hodgepodge. They're kind of crooked. But each has its own personality," Remarke says of the quilts. "We do it because we want to make their lives just a little bit easier."
Contact: FARM SHOW Followup, Mike and Mary Remarke, P.O. Box 321, Grove City, Minn. 56243 (ph 320 857-0009; mremarke@yahoo.com).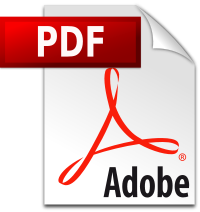 Click here to download page story appeared in.
| | |
| --- | --- |
| | 2012 - Volume #36, Issue #5 |