---
Check out our FREE Classified Ad sites!



He Repairs Old Windmills

"I find old windmill parts buried in junk piles, abandoned barns and landfills," says Russell Smelser of McLouth, Kan. "I try to salvage vanes and fan blades, straightening them for use on windmill repair jobs." Smelser and his nephew Lee have a business repairing and restoring old windmills to "like new" condition.
Smelser started his part time repair business in 1985. His first restoration was a big wooden windmill that his grandmother used to pump water for her flowers. It still stands in the yard where he lives.
"When I started there were probably close to 100 windmills in this part of Kansas, but now it's down to about 30 or 40," Smelser says. "I've worked on most of them, and even moved one of them three times when it was bought and sold. "
According to Smelser, Kansas, like many other states, once had thousands of windmills. Railroads built the first ones out of wood to supply water for steam locomotives and for work crews as they laid tracks. A shallow well, a wooden windmill frame and a wooden storage tank were erected every three miles. Metal windmills were introduced about 1875 and within a few years about 300 manufacturers were producing them across the country. About 6,000,000 were sold between 1870 and 1935. Every farm or ranch had one to pump water for their family and livestock.
"Names like Star Zephyr, Monitor, Aermotor, Dempster and The Wonder Mill can still be seen on working windmills today," Smelser says. He works mostly on Aermotor, Dempster and Baker Monitor windmills because he can still find replacement parts for them.
Renovation of old windmills requires a lot of patience, notes Smelser. "It takes time to locate the parts and most of the time they aren't interchangeable from one make to another. Companies would use different size shafts or make special bearings for their windmills so customers would come back to them for replacement parts."
Smelser keeps a large supply of windmill parts at his farm, calling it "a graveyard for old windmills". He has blades and vanes on the side of one shed. Motors, gears, legs, ladders and just about everything else can be found in buildings or in piles outside of them. For most repair jobs he likes to use original metal tails and fan blades rather than new pieces. "The original metal fins are heavier than new ones, and if we mix them on a wheel it's out of balance," he says.
The brand of an old windmill is identified by looking at the motor, the castings used to hold the braces or how the ladder is made. Aermotor has a three-legged tower and runs their ladder up one leg with loop steps. Most manufacturers have four legs with the ladder in the center of one side.
Smelser sold two new windmills recently, but he specializes in repairs and renovations. He has a truck-mounted crane that lifts him up to the motor to change oil, a common service request. The crane can also lower or lift a complete windmill frame.
Contact: FARM SHOW Followup, Russell Smelser, 24507 Dempsey Rd., McLouth, Kan. 66054 (ph 913 796-6716; ratswindmill@yahoo.com).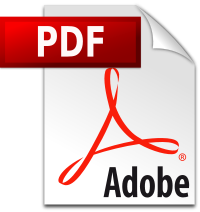 Click here to download page story appeared in.
| | |
| --- | --- |
| | 2012 - Volume #36, Issue #2 |