---
Check out our FREE Classified Ad sites!
Iowa Student Invents Dead Hog Cart
FARM SHOW Magazine
» Iowa Student Invents Dead Hog Cart



Iowa Student Invents Dead Hog Cart

The big difference between the newest cart for moving dead hogs out of confinement and commercial "cadaver carts" is that the new one is designed for narrower alleys.
Clint Whetstine, 18, who graduated from high school last spring, came up with the idea two years ago. He built the cart from scratch in a couple of days last winter and would now like to find a manufacturer to produce it.
"It's a two-wheel cart that you hoist dead hogs onto so you don't have to move them manually," Whetstine says. "It works best with under 230-lb. hogs."
Made out of 1-in. steel tubing, the cart is 40 in. high by 18 in. wide at the axle, so it fits between the Whetstines' narrow, 18112 in. wide confinement alleys. The cart rolls on two standard 6-in. dia. lawn mower wheels.
A handle extends up from the axle. A winch mounts near the top of the handle and a pulley is positioned about halfway down.
The winch's cable, with a loop of dog chain attached to the end, is used to pull dead pigs onto the cart's platform, which extends 1112 ft. out horizontally from the cart's axle. A Y-shaped holder of square tubing is attached to the platform. This serves as a prop underneath the critter's head or shoulders and helps secure them on the cart. A metal stop on the front of the cart keeps it from tipping forward when dead hogs are being winched onto it.
Including winch and steel tubing, Whetstine invested about $30 in the cart.
Contact: FARM SHOW Followup, Cliff Whetstine, Wellman, Iowa 52356
(ph 319 646 6556).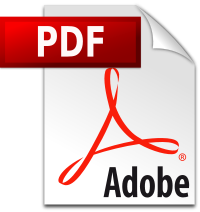 Click here to download page story appeared in.
| | |
| --- | --- |
| | 1994 - Volume #18, Issue #5 |