---
Check out our FREE Classified Ad sites!



"Corn Yarn" Stronger Than Wool

A Minnesota couple that recently started selling yarn made out of corn fiber, says it offers some advantages over conventional yarns.
Paul Tatge and Meg Mjoness of Benson, Minn., exhibited at the recent Big Iron show in West Fargo, N. Dak. They've formed a company called Corny Goodness that sells Ingeo ­ corn fiber that?s made into yarn and then hand-dyed. The yarn comes in 100-gram, 240-yard skeins and is available in 30 different colors.
The couple also sells patterns for making hats, shopping bags, scarves, shawls, stocking caps, baby caps, berets, neck warmers, and placemats.
╩We ply and dye the fiber ourselves in our home. It makes a beautiful yarn,╦ says Tatge. ╩Corn yarn is good for farmers because it?s another use for a crop they already grow. It?s the world?s first manmade fiber made 100 percent from an annually renewable plant resource.╦
According to Tatge, Cargill owns the process that turns corn kernels into fine fibers, which are then spun into thread. The starch/sugar in the kernels is fermented, resulting in lactic acid that?s used to produce polylactide resin (PLA), which is then extruded and spun into fiber.
╩We buy the thread from a company in South Carolina, and then ply multiple threads together to make the yarn,╦ says Tatge. ╩Corn yarn resembles natural fibers but has a ╚pearly sheen?.╦
According to Tatge, corn yarn is breathable, wicks moisture, comfortable, and has natural insulating warmth. It?s also color fast, ultraviolet ray resistant, wrinkle resistant, as well as resistant to odor-causing bacteria, microbes, mildews, and molds.
Corn yarn is washable and can be dry-cleaned. ╩It?s much stronger than cotton and gains strength with multiple washings, although the cause for this isn?t known,╦ says Tatge. ╩It?s a very durable fiber that softens up with use. The more you use it the nicer it feels. However, corn yarn can?t be ironed, because at 350 degrees the fibers will melt.╦
The couple plans to soon offer a corn-and-wool blend. ╩Corn fiber is stronger than wool so the two materials complement each other. The wool has just enough corn in it so the wool won?t shrink when you wash it,╦ says Tatge.
Corn yarn costs more than acrylic yarn but less than wool or alpaca yarn, says Tatge. ╩You might say it?s the cheapest of the exotic fibers.╦
A single skein sells for $12 plus S&H.
Contact: FARM SHOW Followup, Paul Tatge, Corny Goodness, 1819 Kansas Ave., Benson, Minn. 56215 (ph 320 304-1399; Paul@cornygoodness.com; www.cornygoodness.com).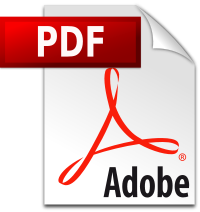 Click here to download page story appeared in.
| | |
| --- | --- |
| | 2010 - Volume #34, Issue #6 |