---
Check out our FREE Classified Ad sites!
Working Scale Model Of IH 2 Plus 2 Tractor
FARM SHOW Magazine
» Working Scale Model Of IH 2 Plus 2 Tractor



Working Scale Model Of IH 2 Plus 2 Tractor

"It looks and works just like the real thing," says Alex Squanda, Reese, Mich., who used parts from a pair of Cub Cadet garden tractors to build a 3/8-scale model 1978 International Harvester 2 plus 2 row crop tractor.
The tractor is powered by a Kohler 14 hp single cylinder engine and has two hydrostatic transmissions. It rides on 7.50 by 15 tires. The rear end is off a 1982 Cub Cadet 1450, as is the engine, and the front end is the rear end off a 1982 Cub Cadet 782. The tractor has two hydrostat systems, so the power steering and 3-pt. hydraulics operate independently. The steering column is off a street sweeper, and a steel pipe serves as the muffler.
The tires are 8 in. taller than the garden tractor's original tires. The front pto that originally belt-drove the mower deck, now belt-drives an automotive fan that pulls heat away from the engine.
"It really looks nice. People sometimes stop by and ask if they can take pictures," says Squanda. "It'll go about 15 mph. I came up with the idea because my dad subscribes to FARM SHOW, and he kept showing me stories about home-built tractors. So I decided to build my own. I sold Case IH tractors for a few years, and I thought the 2 plus 2 would be relatively easy to make because its motor is out front and can be easily hooked up to the drive train.
"The tires that I used are the same ones used on back of a sugarbeet topper and are about eight inches taller than the garden tractor's original tires. I had to rework the wheel rims off an old Ford pickup to get the tires to fit correctly. I cut the centers out of the wheel rims and flipped them inside out in order to get the tires farther away from the tractor," says Squanda.
The tractor's cab is handmade from sheet metal. "I used a toy 2 plus 2 tractor as a model," says Squanda. "I had a local vinyl shop that does lettering make new decals that are about half as big as the real tractor's original decals."
Contact: FARM SHOW Followup, Alex Squanda, P.O. Box 324, Reese, Mich. 48757 (ph 989 868-9748; alexandlauras@yahoo.com).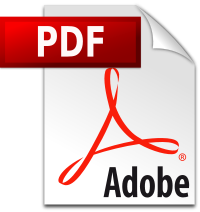 Click here to download page story appeared in.
| | |
| --- | --- |
| | 2009 - Volume #33, Issue #4 |