---
Check out our FREE Classified Ad sites!



Log Cabin Built From Scrap Wood

Aurelio Gracia likes to drive through industrial areas in his pickup, looking out behind businesses to see if there's anything being tossed away that he can put to good use. That's how he built a 21 by 14-ft. log "cabin" almost entirely out of salvaged materials.
The cabin has 8-ft. wide double doors at one end and windows on three sides, including a 4 by 5-ft. picture window. There's also a loft accessible by a 4 1/2-ft. high double door.
"My total cost for the building was $380, and most of that was for roofing shingles. A comparable commercial building would have cost about $8,000," says Gracia.
He found a big pile of pressure-treated landscaping ties behind an electrical cable company. "I went in and asked the manager if I could have the ties. He said he was having trouble getting rid of them so he was glad to let me take all I wanted. So I brought about 380 ties home and denailed them. The ties had been used to secure large reels of cable on flatbed trailers. Each tie measures 8 ft. long and 6 in. wide by 4 in. high."
Then he got some free cinder blocks from a local Home Depot, after the company changed construction plans on a new building. He laid rows of blocks down in the shape of the building and then built a frame out of 2 by 4's and laid it on top of the blocks, leaving room for the first layer of ties which he also set on top of the blocks flat side up. Then he used the nails he had removed to fasten the ties to the frame. "I alternated the ties in layers, with one layer flat side up and the next layer flat side down. Notching the ties would have been too much work," says Gracia.
He got some light pine free from a copper pipe distributor and used it to build the doors, installing an old fashioned locking system.
One of the small windows came from an old pickup, and the 15-year-old picture window came from Gracia's house. "I saved the window when we decided to replace the window with a new one," he says.
The cabin doesn't have a floor, but Gracia says he might install one some day. A 2 by 6 board extends above the attic's double doors and is equipped with a hook and pulley, allowing Gracia to raise objects into the attic.
Contact: FARM SHOW Followup, Aurelio Gracia, Sr., 100 Far Mill St., Shelton, Conn. 06484 (ph 203 929-1723).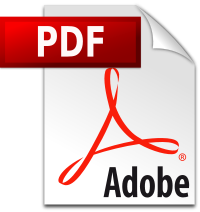 Click here to download page story appeared in.
| | |
| --- | --- |
| | 2009 - Volume #33, Issue #4 |