---
Check out our FREE Classified Ad sites!



Cattle tilt tables

I own a welding repair and fabrication shop and have been building cattle tilt tables since 1980. The original model has handled about 60,000 head of cattle and is still in use today. I've made improvements to it over the years, most of them suggested by farmers and custom trimmers who've used the tables. I've been told by many custom trimmers that they're the best designed and heaviest-built table on the market for the money.
I've been selling the units through the International Hoof Trimming School in Delaware, Ontario, but would like to expand my selling market. Many individual farmers with larger herds could justify owning one of these units. Portable models (shown) with self-contained hydraulic pumps sell for $5,050 (Canadian). They come with a 45-min. basic hoof trimming instructional video tape from the International Hoof Trimming School. Stationary, 3-pt., and truck-mounted models are also available. Delivery is avail-able (Bill Berkelman, Berkelman's Welding, Rt. 7, Aylmer, Ontario, Canada N5H 2R6 ph 519 765-4230 (business) or 519 765-4554 (home).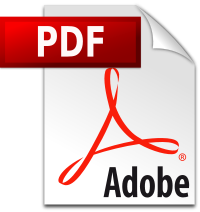 Click here to download page story appeared in.
| | |
| --- | --- |
| | 1993 - Volume #17, Issue #1 |