---
Check out our FREE Classified Ad sites!



Home-Built Utility Vehicle

"My youngest son gave me a chop saw and some square tubing for Christmas last year, which helped launch me on a project I'd been dreaming about for a long time," says Stanley Smiley, Winchester, Ind.
The project? A home-built utility vehicle built out of a 1964 Fiat 2-WD car.
The completed rig is painted orange and black and is complete with a manually-operated dump bed, rollbar cage, front bumper, schoolbus seat, 4-wheel hydraulic brakes, and power steering. It also has two big mirrors, taillights, and headlights off an old combine. It rides on the car's original 14-in. wheels.
The Fiat body was bad but the engine was still in good shape. He kept the car's 4-cyl., 42 hp engine, 4-speed manual transmission, front and rear axles, and leaf springs. He cut the car's frame off behind the front wheels and used 2-in. tubular steel to build a new front frame.
He used a 4 by 8-ft. sheet of plate steel to make the bed.
The power steering system uses a pump that came off an older Ford car that had a hydraulic cylinder connected to the tie rods. Smiley mounted a pulley on front of the engine so he could belt-drive the pump. It sends oil to a hydraulic motor that operates the cylinder. The steering column, steering wheel and hydraulic motor are off a tow motor forklift. The fenders were purchased at an engine show.
"I had a lot of fun building it, and my family and I enjoy riding it around our farm. It comes in handy for transporting a variety of things," says Smiley. "I spent about $1,500 to build it, which is much less than the cost of a new utility vehicle. The rig's wheelbase is the same length as on a Cub Cadet or Deere Gator. I had to cut 18 inches off the car's driveshaft in order to get the correct wheelbase length. I kept the car's springs on back but added new shocks on front.
"It steers so easy on the road that I have to be careful that I don't go too fast or I'll oversteer. I overhauled the engine, and I rebuilt all the brake and master cylinders. I plan to add wider tires and a hydraulic hoist to dump the bed. I also want to add brake lights and turn signals."
The hood was designed for a commercial utility vehicle. "My son bought it on the internet from a plastics company. It has a quick coupler pin on each side, which makes it easy to quickly raise the hood and work on the engine," says Smiley.
There's a diamond plate steel platform in front of the seat. The gas tank is off a zero turn riding mower and is located between the bed and the seat.
Contact: FARM SHOW Followup, Stanley Smiley, 2076 E. Co. Rd. 600 N., Winchester, Ind. 47394 (ph 765 584-0793).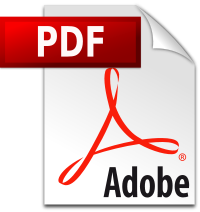 Click here to download page story appeared in.
| | |
| --- | --- |
| | 2008 - Volume #32, Issue #1 |