Demand For Rare Breeds Grows
Strong new markets are springing up for rare, antique varieties of plants and animals, such as heirloom tomatoes, colored potatoes, red wattle hogs, bronze turkeys, and so on. There's also money to be made serving people interested in "traceability" - i.e., knowing exactly where their food comes from. One firm that's capitalizing on these trends is Heritage Foods USA, an internet and mail order firm that buys specialty farm products from farmers and offers a range of more than 70 little-seen heirloom products to consumers.
Company president Patrick Martins, co-founder of the company, recently told Time magazine, "Dozens of delicious American treasures with a long history are on the brink of extinction. We must eat them to save them."
At Heritage Foods (www.heritagefoodsusa.com), consumers can order the breed of pork or chicken or beef they want, and they can learn the exact origin of that meat. For example, if you want Berkshire pork or Red Wattle pork, you can order that meat directly and get information about the farmer who produced it. Farmers who sell meat and produce to Heritage foods receive a premium price. Demand is growing. Larry Sorell started raising rare animals as a lark but now supplies 25 Red Wattle hogs a month to Heritage, making it a profitable sideline to his Kansas grain farm.
Some people say the trend toward rare breeds is backlash against the trend of raising vast numbers of just a few breeds. For example, in the 1930's, 15 different breeds of pigs were raised for market. Today, six of those breeds are extinct and only three varieties û Hampshire, Yorkshire and Duroc û account for 75 percent of U.S. production. In the 1920's, some 60 breeds of chickens thrived on American farms. Today, one hybrid û the Cornish Rock cross û supplies nearly every supermarket. A single turkey breed also dominates û the Broad Breasted White. But it has been bred to the point where its breast is so large and its legs so short it cannot breed naturally any more. All breeding is done by artificial insemination.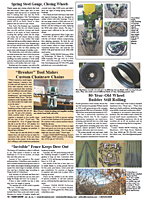 Click here to download page story appeared in.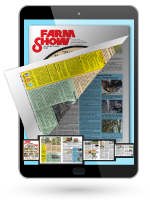 Click here to read entire issue
To read the rest of this story, download this issue below or click
here
to register with your account number.