---
Check out our FREE Classified Ad sites!
Rebuilt Windmill Runs On Auto Parts
FARM SHOW Magazine
» Rebuilt Windmill Runs On Auto Parts



Rebuilt Windmill Runs On Auto Parts

"I used an 8-ft. dia. windmill for 30 years to pump water. When the gearbox wore out, I rebuilt the windmill using an automotive rear end and other auto parts," says H. McKee, St. Norbert, Manitoba.
The auto rear end powers a driveshaft that runs down to a belt-driven compressor at ground level. He uses the compressor to pump air into his fish pond to keep it from freezing over in winter.
McKee likes having the compressor at ground level where it's easy to service.
McKee's son Lloyd did much of the conversion work. He stripped the windmill down to the tail and 4-ft. long blades,. He U-clamped the blades to an automotive wheel hub that in turn bolts to a car rear axle with its differential locked. The axle is equipped with a torque tube that's connected to a 35-ft. long, 1-in. dia. steel rod that serves as a driveshaft. A pulley at the bottom of the driveshaft is used to belt-drive the compressor. A 100-ft. length of line runs from the compressor to the bottom of the pond. He made an aluminum cover for the compressor and pulleys to keep snow and rain off them.
"It runs all year long to aerate the pond but could be used to belt-drive any piece of equipment," says McKee. "Overall I think it's a stronger windmill than most commercial models. The driveshaft rotates five times faster than the blades do so it has no trouble operating the compressor. The top end of the driveshaft has sealed ball bearings that run continuously in the axle's gear oil, so it runs very quiet and should last a long time. We mounted the windmill on a wood power pole that's buried 10 ft. in the ground. It takes up a lot less space than a normal windmill tower."
McKee says his windmill design is actually an old idea that's gone out of use. "Power windmills like mine were built back in the 1800's to operate small grinders for grain and other power tools."
Contact: FARM SHOW Followup, H. McKee, Box 233, St. Norbert, Manitoba, Canada R3V 1L6 (ph 204 256-0586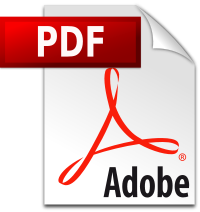 Click here to download page story appeared in.
| | |
| --- | --- |
| | 2002 - Volume #26, Issue #4 |