Get More For Billboards
Do you have a billboard on your land, or do you live in an area where you think you could generate some extra income by renting out space? Then you might be interested in the work of Jeff Thomas, who says land owners could get a lot more money for the use of their land if they knew more about how billboard companies operate. Thomas, who used to be in the billboard business, runs a website (www.UnitedLandowners.com) and has published a book called "Billboards: The Secrets Of Free Money For Doing Nothing".
According to Thomas, there are about 800,000 landowners across the U.S. with billboards on their property. "A large percentage of them are farmers. Unfortunately, they're scattered and act as individuals when dealing with these companies. They are often taken advantage of because they don't understand the billboard industry. Most should be paid more for the use of their land but the billboard industry has the upper hand when it comes to negotiating leases."
Thomas has formed a group, the National Landowner Network, that's attempting to help landowners band together into one powerful block. "We're giving billboard landowners a chance to communicate with each other, compare leases, and negotiate as a block. That makes them much less vulnerable to manipulation or intimidation."
According to Thomas, revenue increases of up to 500 percent may be possible, depending on your current lease.
His book covers leases, advertising rates, and profit margins. It helps you evaluate your current lease and describes negotiating "tricks" used by the billboard companies. It also tells you how to use government databases to get the names and addresses of other landowners in your area so you can negotiate from a position of strength. In short, says Thomas, "It covers everything the billboard companies don't want you to know." Sells for $11.95 plus $6 S&H (call 888 280-7715 to order). Contact: Jeff Thomas, National Landowner Network: E-mail: biz@unitedlandowners.com; Website: www.UnitedLandowners.com.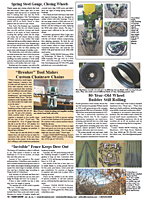 Click here to download page story appeared in.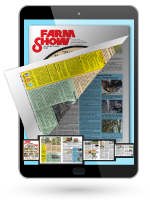 Click here to read entire issue
To read the rest of this story, download this issue below or click
here
to register with your account number.