---
Check out our FREE Classified Ad sites!
Quick-Fill Seed Distributor For Row Crop Planters
FARM SHOW Magazine
» Quick-Fill Seed Distributor For Row Crop Planters



Quick-Fill Seed Distributor For Row Crop Planters

Visitors to the recent Farm Progress Show crowded around this new hydraulic-operated "seed belt" distributor for row crop planters.
"It eliminates the need to fill individual boxes by hand or the need to drag seed vac hoses from seed box to seed box. There's just one fill point for each row of boxes," says inventor Al Burke, LeClaire, Iowa.
A fill hopper mounts at one end of each rectangular-shaped conveyor tube. A hydraulic motor at the other end of each tube drives the rubber belts, which are equipped with 2-in. high rubber cleats. Seed falls from the belt through clear flexible tubes down to the planter's seed boxes. The hoppers are filled one by one down the line. When the last box in each row is about half full, the operator shuts off the supply of grain coming into the fill hopper.
"It saves a lot of time and labor and also virtually eliminates seed damage," says Burke. "On a 15-row, 15-in. planter it takes only about three minutes to fill each row of hoppers. So far we have only one model, which is designed to fit Kinze's center pivot planters. However, models for folding planters made by other companies will be available soon. We plan to install sensors that will automatically shut off the grain going into the fill hopper.
"To install the clear flexible seed tubes, you cut a hole in each seed box and install a bracket . The bottom part of the tube telescopes, which allows you to fill the boxes only partially full if you're near the end of a field.
So far Burke offers three models for 15, 23, and 31-row Kinze planters. A 15-row sells for $4,500; 23-row sells for $5,000; and 31-row sells for $5,500.
Contact: FARM SHOW Followup, Al Burke, Canel Shore Marketing, 762 Canal Shore Dr., LeClaire, Iowa 52753 (ph 563 289-3645; fax 563 289-3248).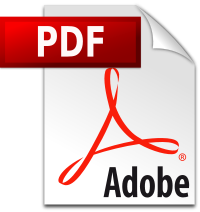 Click here to download page story appeared in.
| | |
| --- | --- |
| | 2001 - Volume #25, Issue #6 |