---
Check out our FREE Classified Ad sites!
Do-It-Yourself Bandwaw Sawmill Kit
FARM SHOW Magazine
» Do-It-Yourself Bandwaw Sawmill Kit



Do-It-Yourself Bandwaw Sawmill Kit

If you like the idea of building your own bandsaw sawmill but you'd rather not start from scratch, you might want to look at the do-it-yourself kits from Linn Lumber Co., Sweet Home, Oregon.
Gary Boyd, owner of Linn Lumber, offers three different mills, either in kit form or completely-built units. "You can save some money if you choose to provide your own engine or build the track from our free plans," he says. "You can save even more by using our components to build a mill of your own design or similar to one of ours."
The company's smallest mill is called the Little Beaver. It cuts slabs from logs up to 20 in. across and 10 ft. long. You can add extra track to go longer. It comes with a 9 hp Vanguard gas engine, or a 5 hp industrial electric motor (230 volt, single phase).
Linn's middle-sized mill features hydraulic blade tensioning, which allows the operator to constantly monitor the blade tension and adjust as needed. "This is our most popular mill and we have over 400 units in the field," he says.
Maximum log size is 26 in. and the standard package includes enough track to saw 16-ft. logs. It comes with a Kohler 13 hp electric start engine, but a 7 1/2 hp, 230 volt, single phase 40 amp electric motor can be substituted. "The electric motor is excellent for indoor use or when your application doesn't require taking the mill into the woods," he says.
The company's largest mill can handle a maximum log size of 30-in. logs. It features hydraulic blade tensioning. In addition, it has 21-in. wheels for longer blade life and uses a 158-in. blade. It's equipped with a 16 hp Vanguard twin cylinder engine, with 18 and 20 hp Vanguards as options.
If you want to build most of the mill yourself, the company also sells band and saw frame assemblies for the three models it produces. The assembly consists of band wheels, shafts and bearings mounted to a sub-frame made of 2-in. square steel tubing. The frame assembly also includes two hardened saw guides with mounting brackets. The two larger assemblies come with hydraulic tensioning.
You can also buy the individual parts, including 16, 19, 21 and 26-in. dia. band wheels and machined and hardened saw guides that fit blades from 1in. to 2 in.
Linn also sells a new-style sharpener that works for both bands and chainsaw chains. "You can sharpen a 12-ft. band blade in less than 5 minutes," he says. "You can sharpen either the top of the tooth or the face. It's so quick and easy that you'll sharpen bands at the first sign of dullness rather than trying to get 10 more boards out of a dull blade."
Another option you might want on your mill is a transport package, which allows you to tow it to the sawing site. The package includes: axle, tires, and wheels; detachable fenders; hitch with 2-in. ball coupler; rear light bar with stop, tail, and turn lights; license plate holder; and wire. It can hold two 10-ft. track sections.
Contact: FARM SHOW Followup, Linn Lumber Co., 26380 Fern Ridge Road, Sweet Home, Ore. 97386 (ph 541 367-6900; E-mail: linnmill@proaxis.com).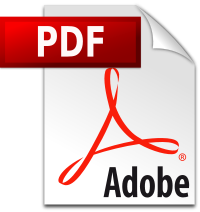 Click here to download page story appeared in.
| | |
| --- | --- |
| | 2001 - Volume #25, Issue #4 |