---
Check out our FREE Classified Ad sites!
Semi-Truck Trailers Make Good Calf Barns
FARM SHOW Magazine
» Semi-Truck Trailers Make Good Calf Barns



Semi-Truck Trailers Make Good Calf Barns

Used semi-truck refrigerator trailers make ideal calf barns, according to Alberta dairyman Andrew Barclay. Actually, they're great for raising all kinds of livestock or for use as a shop or office or simply storage space, he says.
"It's an economical way to get what you need without having to spend so much money to build it," Barclay says. "They come as complete units - well insulated - even the floor is insulated. It's a draft-free, sealed building that can be made into a comfortable environment."
The Leduc area farmer has three 46-ft. long trailers that he paid about $4,000 apiece for from Safeway food stores. He removed and sold the tandem axles and trailer jacks, bringing his net cost down to $3,200 per trailer.
As part of the conversion, Barclay installed air vents and small windows in the sides. He also spent $1,500 on each trailer to install lighting and heating.
He joined the three trailers together with breezeways so that calves could be shuffled from one to another. He cleans the the makeshift barns with his skid-steer loader, entering through the overhead door on the trailer's end.
Barclay installed walk-in doors on the side and keeps the overhead doors closed in the winter. In the summer, he opens the big doors for better ventilation.
"To buy one of those insulated doors on the market, it would cost you $800," he points out.
Barclay says the sealed trailers are ideal for keeping out drafts and moisture. He covers the floor with rubber cow mats and shavings. Barclay uses dog collars to chain 12 baby calves per trailer to the wall.
He washes out and fumigates the trailers on a regular basis to break the cycle of disease, and says the plasticized interior is easy to clean with a high-pressure washer.
Barclay calls his semi-trailer calf barn his "calf-eteria" and gets a lot of interest from others wanting a quick and economical way to add buildings to their farm.
Contact: FARM SHOW Followup, Andrew Barclay, Rt. 4, Calmar, Alberta, Canada T0C 0V0 (ph 780 985-3218; fax 780 985-7231; E-mail: abarclay@ connect.ab.ca.).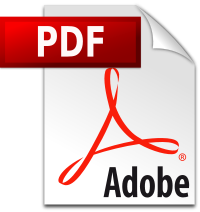 Click here to download page story appeared in.
| | |
| --- | --- |
| | 2001 - Volume #25, Issue #1 |