---
Check out our FREE Classified Ad sites!
"Oil Caddy" Built Out Of Discarded Barbecue
FARM SHOW Magazine
» "Oil Caddy" Built Out Of Discarded Barbecue



"Oil Caddy" Built Out Of Discarded Barbecue

Old propane barbecue grills can be used to make handy, inexpensive oil caddies, says Kevin Sproule of Taber, Alberta, who sent FARM SHOW photos of the portable oil caddy he made for use around his shop.
"It makes it easier to keep my shop neat and clean. I already had the grill so my total cost was less than $10," says Sproule.
He disassembled the grill, throwing away the entire bottom part but keeping the lid, rack, and control panel. He turned the lid over and mounted it inside the grill frame at a slight angle. He tapped a 1/2-in. ball valve into the lower end and set the grill's two cooking racks inside the lid.
"It works great for draining the oil from our Steiger tractors," says Sproule. "The grill is only 3 1/2-ft. high so I can wheel it right under the tractor. I keep two 5-gal. pails on the base and a 2 1/2-gal. pail on the side. The lid holds about 3 1/2 gallons. When the lid is almost full I open the valve to let the oil drain into one of the pails. When I'm done I set the old filter on the racks to let it drain completely.
"I screwed a piece of plywood onto one side of the grill which I use to hold oil jugs. When I drain oil from my combine, I hang a 5-liter plastic jug from a hook that's attached to the plywood. The combine has a cannister-style filter that has to be separated. The cannister drips oil down into the jug.
"I removed the switches and ignitor from the control panel and screwed the panel to the top inside edge of the lid. I stick funnels through the holes in the panel."
For more information, contact: FARM SHOW Followup, Kevin Sproule, Box 4143, Taber, Alberta, Canada T1G 2C6 (pg 403 223-4052).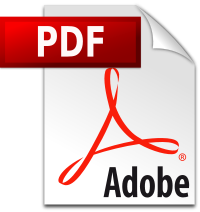 Click here to download page story appeared in.
| | |
| --- | --- |
| | 2000 - Volume #24, Issue #6 |